What is a "rising sign"?
A 'rising sign' is the zodiac sign that is rising in your birth chart. Where is it rising? Well, it's the sign that makes up the part of your chart called the Ascendant, which is at the cusp of the first house. Cusp is an astrological term used to describe the lines between the Sun signs and the lines between the houses.
The houses of the birth chart are complex. While the Sun signs are always 30 degrees, the sizes of the houses changes depending on where and what time you were born. This is why good astrologers will always nag you about your time and place of birth.
There are 12 houses and each one relates to a different area of your life. The rising sign is the sign that is in the first house of your natal birth chart. The first house rules your personality and your countenance. Your rising sign can only be determined if you know your time and place of birth as well as your date of birth. The houses of the birth chart cannot be accurately placed without this information.
Your rising sign reveals a lot about you. Along with your Moon sign and Sun sign this makes up your primal triad. Your rising sign is a good indicator of how you interact with others and the world around you, and what kind of first impression you make.
The strength of your rising sign depends on where your Sun sign is in your natal chart. If your Sun sign isn't in a particularly strong position, you may even behave more like your rising sign than your Sun sign. It could account for why your Sun sign's traits sometimes don't match your personality.
Get Your Free Horoscopes Here
Want to Know More About Your Zodiac Sign?
---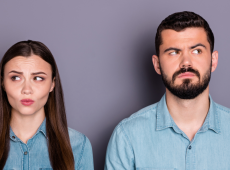 Ah, zodiac love! Inevitably, some zodiac signs are more compatible with one another than others. And looking at how your zodiac signs measure up can help you determine if this… Read Full Article »
What happens when the fiery archer of the zodiac connects to the emotional, intuitive energy of the Moon? Magic happens! And that's what we're here to talk about today - the… Read Full Article »
​Welcome to the beautiful October, lovelies! This month starts the fourth and final quarter of 2022, which creates an encouraging and supportive environment of change and… Read Full Article »