virgo Love Horoscope
Jan 16, 2022 - The Moon is in Cancer today and in your 11th house, but it is also squaring Chiron in your 8th house. This is asking you to contemplate on the connection between experiencing a sense of friendship in your partnership and being able to move past your fears and worries about your intimate partnerships. When you have trust in your partner and experience them as someone who you can share all the "darker" parts of yourself, it allows you to have a level of closeness that wouldn't be possible otherwise. Viewing your lover as someone that you have a reciprocal relationship with, where both parties are giving and receiving mutually, results in having a deep and lasting friendship within your romantic partnership.
Jan 17, 2022 - Do you feel like you and your partner have a sense of friendship within your relationship? It's important that you have that be a foundation for your connection. 
The Full Moon is in Cancer and in your 11th house and it is asking you to reflect on that. So often that is what forms the basis of a healthy and long-lasting relationship as it deeply matters that you have mental resonance with your lover as well as an emotional one. 
Ask yourself how you can develop more of that within your relationship. Maybe it would be helpful to find activities that both you and your partner are interested in and go do them together! 
More Horoscopes for virgo
Jan 16, 2022 - Time to work or time to play? There's a bit of a conflicting energy in the heavens right now, Virgo, thanks to a powerful alignment between the primal Sun and extreme Pluto in your 5th House of romance and… Get Your Horoscope >>
Jan 16, 2022 - No one will miss out on your potent charm today, Virgo, believe me. The primal Sun and intense Pluto are coming together in their once-a-year alignment in Capricorn and your 5th House of romance and passion.… Get Your Horoscope >>
Jan 15, 2022 - You have the opportunity to meet someone truly special today; actually, from the look of things, you have the opportunity to meet lots and lots of special people right now. Yes, the world is in a very bizarre… Get Your Horoscope >>
Discover Your Love Horoscope Compatibility
Is romance and love on the table in your relationship? Whether it's your current partner or someone you have feelings for, your zodiac sign can tell you so much about your love life.
Find out how compatible you and your love-interest are!
Love & Astrology Articles
First of all, what is Uranus all about? This is the planet that rules Aquarius so that you can expect a little bit of the unexpected, a little bit of the unusual, a little bit of… Read Full Article »
A Full Moon is a magical, mystical period that helps you uncover hidden emotions and understand your deepest desires. This mystical energy is a gift we receive each month as the… Read Full Article »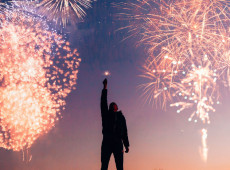 It's now 2022, and as we're in a new year, we have fresh new astrology to cover! Some of it is good, some of it is a challenge, as is the case every year. Let's review the… Read Full Article »
Daily Horoscopes
Enter your email address below to receive your daily horoscope directly to your inbox.
Your email will be used to send you your free astrological reading, along with ongoing communications regarding your zodiac sign.
x