virgo Love Horoscope
Sep 19, 2021 - Is it easy for you to be in relationship to others? Are you skilled in your diplomacy skills that are a necessary pillar in any healthy relationship? The Moon is in Pisces and in your 7th house. 
It is important that you know how to compromise in your romantic partnerships, so often relationships fail because one side is not willing to hear the other one out or accommodate the other's needs. On the other hand, it could be the opposite case for you, where you give too much to the other and neglect yourself in the process. 
This would be a great time for you to practice finding the balance between those two ways of being. Reciprocity is something crucial to make sure that you have in your relationships. 
Sep 20, 2021 - The Full Moon is in Pisces and in your 7th house of partnership, but it is also opposing the Sun in your 1st house of self. 
You are being asked to find the balance between being committed to another human, taking their needs into consideration on one hand and then being an independent individual and taking care of your own needs on the other. 
The only way that you can be fully available and present with your partner, is if you feel centered and present within yourself. 
It happens so often that people get so lost in their lover, that they lose touch with what they personally need, ending up in them feeling unfulfilled and even resentful. How can you practice self-love so that you avoid falling into that trap?
More Horoscopes for virgo
Sep 19, 2021 - Today you'll find success by mining your contacts and bouncing ideas off the most powerful partners in your life. The planets are coming together in a bountiful alignment that is sure to benefit you, so… Get Your Horoscope >>
Sep 19, 2021 - Well, who knew THAT person felt that way about YOU, Virgo! The planets are coming together in a romantic alignment that has your name written all over it, so don't ignore this exciting opportunity for… Get Your Horoscope >>
Sep 18, 2021 - You've been bouncing through the world for some time now, Virgo, taking it all in like one big pleasure cruise. It's nice that you've been enjoying yourself but do you recall the simple idea that if we… Get Your Horoscope >>
Discover Your Love Horoscope Compatibility
Is romance and love on the table in your relationship? Whether it's your current partner or someone you have feelings for, your zodiac sign can tell you so much about your love life.
Find out how compatible you and your love-interest are!
Love & Astrology Articles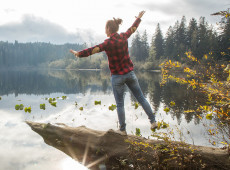 2021 has been a powerhouse of retrogrades, intense Full Moons, and, well, just intense stuff in general (and that's putting it lightly). This September, we have another… Read Full Article »
Whether you've already been having an emotional and spiritually potent year or not, the Full Moon in Pisces is ready to bring those themes to the forefront here and now. The… Read Full Article »
Are you ready to start a season of abundance? Libra season is here again to usher in themes of balance, negotiation, harmony, and social connections. But what about wealth?… Read Full Article »
Daily Horoscopes
Enter your email address below to receive your daily horoscope directly to your inbox.
Your email will be used to send you your free astrological reading, along with ongoing communications regarding your zodiac sign.
x