virgo Love Horoscope
Jul 06, 2022 - What are the things that you value most in romantic and intimate partnerships? Do you have those things in your current relationships? Do you choose partners that are in alignment with those things? The Moon is in Libra and in your 2nd house today. 
This is a great time for you to reflect on all those questions and themes. It is fundamental that the people we choose to be in committed connection with have similar values to ours, otherwise, the relationship is not bringing us into further and truer alignment with ourselves and what we wish to create in our lives. 
At the same time, how can you learn to have your values not be too rigid and be able to make room for your partner's values as well? 
Jul 07, 2022 - The Moon is in Libra and in your 2nd house, however it is also squaring Pluto in your 5th house. 
While it is important to make sure that you're taking care of the more serious aspects of your romantic partnership, such as making sure that you have similar values and feel a sense of stability and security, it is just as important to make sure that you are also devoting your energy to the pleasurable and fun parts of your relationship. 
Make sure that you stay in touch with that spark that keeps you excited and interested in your lover. So many relationships end up failing because those involved allow the fun aspect to fizzle out and get lost in only the serious parts of their relationship. 
More Horoscopes for virgo
Jul 06, 2022 - Life is about to feel much, much wider. For the last six weeks energetic Mars has been touring Aries and your intense 8th House of sex, money, and secrecy. It's safe to say this is one of the most trying and… Get Your Horoscope >>
Jul 06, 2022 - Have things been rather intense lately? It wouldn't come off as at all shocking if they had since you've been hosting energetic Mars in your 8th House of sex and intimacy for the last six weeks, which is… Get Your Horoscope >>
Jul 05, 2022 - You've been so focused on your ascent up the career ladder that you may well have forgotten there are plenty of people in the world interested in you for more, uh, exciting reasons. For the last couple of… Get Your Horoscope >>
Discover Your Love Horoscope Compatibility
Is romance and love on the table in your relationship? Whether it's your current partner or someone you have feelings for, your zodiac sign can tell you so much about your love life.
Find out how compatible you and your love-interest are!
Love & Astrology Articles
When the sign of the scales meets the enigmatic energy of the Moon, what does it mean for you? (And for us as a whole). In the Moon, we see some of our deepest depths — the… Read Full Article »
Do you long for increased motivation, more creativity, and the ability to break any barriers that may have been holding you back? Then the stars have you covered with three… Read Full Article »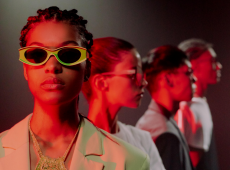 Two of the inner planets are making moves astrologically…at the same time! Are you ready? Messenger Mercury and Warrior planet Mars shift into new signs only 21 minutes apart on… Read Full Article »
Daily Horoscopes
Enter your email address below to receive your daily horoscope directly to your inbox.
Your email will be used to send you your free astrological reading, along with ongoing communications regarding your zodiac sign.
x