Dog Daily Horoscope
Apr 18, 2021 - Fourth Trine Goat energy fills the air today, Dog, and this is a time when you are able to assess how things are going for you and contemplate the transformations you are going through.
In fact, these moments of contemplation are extremely important! You can't be on the go all the time, Dog, and attempting to do so may result in moments of stress that can be tough to deal with.
Learning to manage your stress levels in a healthy way is a good idea. This is a year of building and preparation, especially in regard to your own personal well-being.
Get Your Free Horoscopes Here
Daily Horoscope Video with Debra Silverman
Daily Tarot Reading
2 of Pentacles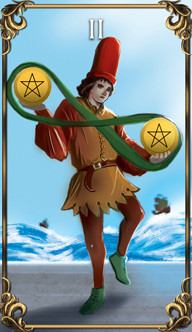 2 of Pentacles
On the 2 of Pentacles, we see a figure juggling 2 coins, the infinity symbol tying the coins together. There is a sense of give-and-take in this Tarot card, and that could be spiritually, emotionally, or financially. You may be juggling a lot of bills right now, or a lot of messages related to love.… Get Your Reading »
Let These Tarot Readings Help Guide You Through Your Day
Daily Gemstone & Crystal Reading
Red Jasper
Red Jasper "I am open to everything around me and within me," is an affirmation that is best representative of nurturing Red Jasper. This crystal is known to help those of us seeking physical protection and looking to relieve health issues involving body weakness. Red Jasper is even thought to aid in increasing vitality, that's why its stabilizing and energetic aura is particularly useful for the signs of… Get Your Reading »
Want to learn more about crystals and gemstones? Let us help you!
You might also be interested in
---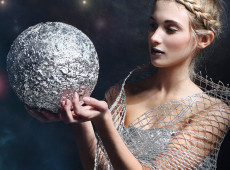 Happy Halloween! It's an astrologer's, psychics, and medium's favorite night of the year. It is the night when Spirit comes out to play. Trick or treat! And be careful what… Read Full Article »
Happy birthday, Gemini! Yes it is that time of year again! Gemini's birthday isn't officially until next week, but we thought we would give you a jump start on getting ready… Read Full Article »
Learning about chakras, are the energy that run from the base of the spine to the top of your head, seem to be en vogue at the moment. That's probably why you're here after… Read Full Article »
Daily Horoscopes
Enter your email address below to receive your daily horoscope directly to your inbox.
Your email will be used to send you your free astrological reading, along with ongoing communications regarding your zodiac sign.
x