aquarius Love Horoscope:
Tomorrow
Jul 05, 2022 - Does your romantic partnership provide your life with meaningfulness? Does it connect you spiritually to something bigger than you, something that you believe in? These are good questions to reflect on today as the Moon is in Libra and in your 9th house. 
It's so beautiful when you feel that your connection with your partner goes beyond just a physical, emotional or even mental level. Having that sense of sacredness be a part of your partnership allows it to fulfill you on so many more levels. It is good to make sure that those you decide to commit yourself to, have similar beliefs as yours. 
This is not to say that you need to have identical life philosophies or agree on everything, but it definitely makes a relationship more meaningful and likely to last longer when you are able to create a life with your partner that is built on your fundamental beliefs. 
Also, reflect on how you can broaden your perspectives through opening your mind up to different philosophies offered by your partner. 
Jul 06, 2022 - Do your romantic relationships provide your life with a sense of meaning? Do you feel spiritually fulfilled through them? The Moon is in Libra and in your 9th house and is inviting you to reflect on these questions. 
Relationships are so much stronger when we feel that those we are in connection with share similar beliefs and philosophies as ours. Not to say that you shouldn't have any differences with your partner, on the contrary, these few days would be a great time to get into those kinds of discussions. 
This allows you to connect on a spiritual level and not just an emotional. Just make sure that you and your partner agree on the fundamentals of life because then your relationship will serve as a propeller for you to develop where you seek to in your life.
Jul 07, 2022 - The Moon is in Libra and in your 9th house, however it is squaring Pluto in your 12th house today. This configuration is emphasizing how being transparent with your partner about the things that you generally don't share with others helps you achieve more connection and fulfillment within the relationship. 
We are so conditioned to keep certain things to ourselves because otherwise we would supposedly be judged or ostracized by others. However, having such beliefs in your partnerships makes it much harder to have a spiritual connection with your significant other. 
Also, what are your unconscious negative patterns in relationships that end up sabotaging them? Having similar life beliefs and philosophies with your lovers generally helps you work through those things a lot easier.  
More Horoscopes for aquarius
Jul 06, 2022 - It's time to power down and take your foot off the gas for a while. You've been on something of a social whirlwind ever since motivator Mars entered Aries and your 3rd House of social groups and local… Get Your Horoscope >>
Jul 06, 2022 - It's time to power down and do some nesting. Motivator Mars slinks into Taurus and your 4th House of home and family today, giving you the urge to focus on self-care and your emotional needs until mid-August.… Get Your Horoscope >>
Jul 05, 2022 - I hate to be the bearer of bad news but it's time to get down to business, Aquarius. You've been on a passionate pleasure cruise ever since Mercury entered Gemini and your 5th House of romance and love for… Get Your Horoscope >>
Discover Your Love Horoscope Compatibility
Is romance and love on the table in your relationship? Whether it's your current partner or someone you have feelings for, your zodiac sign can tell you so much about your love life.
Find out how compatible you and your love-interest are!
Love & Astrology Articles
When the sign of the scales meets the enigmatic energy of the Moon, what does it mean for you? (And for us as a whole). In the Moon, we see some of our deepest depths — the… Read Full Article »
Do you long for increased motivation, more creativity, and the ability to break any barriers that may have been holding you back? Then the stars have you covered with three… Read Full Article »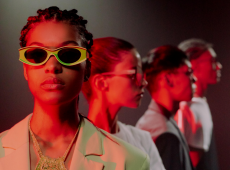 Two of the inner planets are making moves astrologically…at the same time! Are you ready? Messenger Mercury and Warrior planet Mars shift into new signs only 21 minutes apart on… Read Full Article »
Daily Horoscopes
Enter your email address below to receive your daily horoscope directly to your inbox.
Your email will be used to send you your free astrological reading, along with ongoing communications regarding your zodiac sign.
x