aquarius Love Horoscope:
Tomorrow
Jan 15, 2022 - Are you willing to do the daily work necessary in order for your romantic partnerships to work out? This is a great question to meditate on today as the Moon is in Cancer and in your 6th house. Relationships just like any other aspect of our lives require hard work, discipline and devoting ourselves to them in a consistent way on a daily basis. It is the little things that we do every day that create our larger reality. 
Check in and see if there are certain aspects of your relationship that could afford you putting more effort and energy into them. Maybe it would be helpful for you and your lover to create a daily ritual that you commit to, this allows you to have a time of the day that is completely dedicated to you just being with one another. 
Having such a practice allows you to experience more closeness and intimacy as it provides a safe "space" for you to relate and be with one another.
Jan 16, 2022 - The Moon is in Cancer and in your 6th house today, however it is also squaring Chiron in your 3rd house. This planetary aspect is highlighting that while yes it is of paramount importance to put your energy into the hard work that goes into making a relationship work. This would be things such as the daily and repetitive aspects of a partnership, it is also crucial that you experience your lover as someone that you can mentally connect to and communicate openly with. Today would be a great time for you to practice being as transparent and honest as you can with your partner and see how that affects even the daily interactions/nature of your relationship. Find the things that both you and your partner find mental engaging and interesting and talk about them!
Jan 17, 2022 - Are you willing to do the necessary work that a relationship requires in order to actually thrive and succeed? The Full Moon is in Cancer and in your 6th house. People quite often want relationships to be easy and go smoothly without actually having the willingness to put any real effort into making things work. 
Your romantic life, just like any other area of your life requires that you dedicate your time, energy and love to it. It is the way that you interact with your partner in your daily life, that establishes the long term nature of your partnership with them. 
This is a great time to reflect on whether you can afford to devote more of your self to doing the practices that allow you to have a fulfilling and happy relationship.
More Horoscopes for aquarius
Jan 16, 2022 - What's happening, Aquarius? It might be a little difficult to tell under today's stars, so if the world feels like one big merry-go-round don't worry, it'll all calm down soon enough. Mercury is… Get Your Horoscope >>
Jan 16, 2022 - It might be a little difficult to get a proper read on your desires today, powerful though they might be. The primal Sun is coming together in the sky with intense Pluto for their once a year meet-up, an event… Get Your Horoscope >>
Jan 15, 2022 - There is a lot going on in the heavens above today but while some signs will be using this energy to their sexual advantage I'm not really seeing that as something that is on your personal planetary menu at… Get Your Horoscope >>
Discover Your Love Horoscope Compatibility
Is romance and love on the table in your relationship? Whether it's your current partner or someone you have feelings for, your zodiac sign can tell you so much about your love life.
Find out how compatible you and your love-interest are!
Love & Astrology Articles
First of all, what is Uranus all about? This is the planet that rules Aquarius so that you can expect a little bit of the unexpected, a little bit of the unusual, a little bit of… Read Full Article »
A Full Moon is a magical, mystical period that helps you uncover hidden emotions and understand your deepest desires. This mystical energy is a gift we receive each month as the… Read Full Article »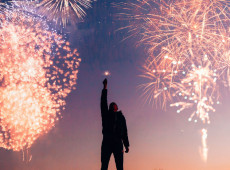 It's now 2022, and as we're in a new year, we have fresh new astrology to cover! Some of it is good, some of it is a challenge, as is the case every year. Let's review the… Read Full Article »
Daily Horoscopes
Enter your email address below to receive your daily horoscope directly to your inbox.
Your email will be used to send you your free astrological reading, along with ongoing communications regarding your zodiac sign.
x