Rabbit Daily Horoscope
Apr 17, 2021 - With Fourth Trine Goat energy dominating the air, Rabbit, you are able to do things with greater ease today and it helps you to go inwards and focus on your creative spirit.
With enhanced intuition at this time, the universe has important messages for you and it is easier to hear them.
Where is your heart guiding you? Listening to your inner wisdom is very important today. Big things are coming and the messages and signs you receive today will help guide you in the right direction, so listen closely, Rabbit.
Get Your Free Horoscopes Here
Daily Horoscope Video with Debra Silverman
Daily Tarot Reading
2 of Pentacles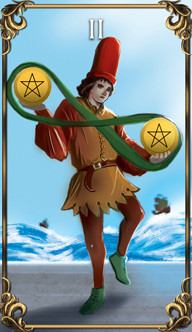 2 of Pentacles
On the 2 of Pentacles, we see a figure juggling 2 coins, the infinity symbol tying the coins together. There is a sense of give-and-take in this Tarot card, and that could be spiritually, emotionally, or financially. You may be juggling a lot of bills right now, or a lot of messages related to love.… Get Your Reading »
Let These Tarot Readings Help Guide You Through Your Day
Daily Gemstone & Crystal Reading
Red Jasper
Red Jasper "I am open to everything around me and within me," is an affirmation that is best representative of nurturing Red Jasper. This crystal is known to help those of us seeking physical protection and looking to relieve health issues involving body weakness. Red Jasper is even thought to aid in increasing vitality, that's why its stabilizing and energetic aura is particularly useful for the signs of… Get Your Reading »
Want to learn more about crystals and gemstones? Let us help you!
You might also be interested in
---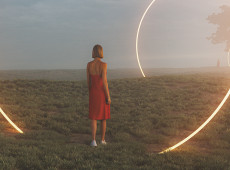 With so much on the horizon in 2021, it can feel overwhelming at times to keep up with the astrological current. Whether you plan to make big waves and changes or are awaiting… Read Full Article »
If there's one thing this year has done for many of us, it's forced us to call upon our strength. 2020 has been an extremely challenging year so far, on many levels, for many… Read Full Article »
Everyone has plans for the holidays (or you might not have plans this year at all due to the global pandemic). But like any big event of the year, we often go into the holidays… Read Full Article »
Daily Horoscopes
Enter your email address below to receive your daily horoscope directly to your inbox.
Your email will be used to send you your free astrological reading, along with ongoing communications regarding your zodiac sign.
x