cancer Love Horoscope
Jul 02, 2022 - What are the things that you value most in romantic and intimate partnerships? Do you have those things in your current relationships? Do you choose partners that are in alignment with those things? The Moon is in Leo and in your 2nd house today. 
This is a great time for you to reflect on all those questions and themes. It is fundamental that the people we choose to be in committed connection with have similar values to ours, otherwise, the relationship is not bringing us into further and truer alignment with ourselves and what we wish to create in our lives. 
At the same time, how can you learn to have your values not be too rigid and be able to make room for your partner's values as well? 
Jul 03, 2022 - The Moon is in Virgo today and in your 3rd house, do you have an easy time communicating your thoughts and feelings in your romantic partnerships? Are you able to be as open and transparent as you could be in the way you express yourself? 
These are all necessary and relevant questions to ask yourself. One of the most important and fundamental pillars of a healthy and successful relationship is honest, direct, clear and open communication. 
So often two people could be very much in love and compatible, however, things don't work out between them because they are simply not on the same page, constantly misunderstanding one another due to a lack of openness. 
This is a good time for you to practice bringing more of these elements into your relationship. Make a promise with your partner where you both make a commitment to making sure that you are as transparent with one another as possible. 
More Horoscopes for cancer
Jul 02, 2022 - There is a very strong one-step-forward, two-steps-back energy to the day, but if anyone should be able to handle the planets keeping them on their toes it would be you. The intuitive Moon is moving through Leo… Get Your Horoscope >>
Jul 02, 2022 - Things could get a little intense today, Cancer, so I'm just going to establish that right off the bat. The intuitive Moon is moving through Leo and your 2nd House of material security and wealth, so you're… Get Your Horoscope >>
Jul 01, 2022 - This is going to be a very productive day, Cancer. Yes, I said productive, not passionate. I'm sorry if you were in the mood to play 50 Shades, but you're probably going to find yourself confined to the… Get Your Horoscope >>
Discover Your Love Horoscope Compatibility
Is romance and love on the table in your relationship? Whether it's your current partner or someone you have feelings for, your zodiac sign can tell you so much about your love life.
Find out how compatible you and your love-interest are!
Love & Astrology Articles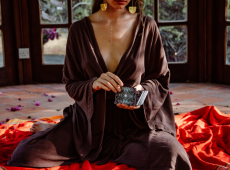 Have you been feeling the need to catch your breath and take a break? This week may just be your best bet, as we enjoy the emotional and sensitive energies of Cancer season… Read Full Article »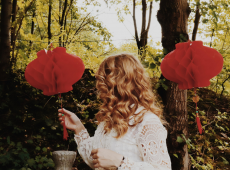 Welcome to your monthly Chinese Zodiac forecast! If you have been wondering how the upcoming month will affect you based on your Chinese Zodiac sign, look no further. The Universe… Read Full Article »
How do you feel about a period of reflection, heightened creativity, and the most abundant, magnetic energy for manifestation you'll experience all month? If this sounds… Read Full Article »
Daily Horoscopes
Enter your email address below to receive your daily horoscope directly to your inbox.
Your email will be used to send you your free astrological reading, along with ongoing communications regarding your zodiac sign.
x