cancer Love Horoscope:
Tomorrow
May 06, 2021 - The Moon is in Pisces and in your 9th house, however it is squaring Mercury in your 12th house today. This configuration is emphasizing how being transparent with your partner about the things that you generally don't share with others helps you achieve more connection and fulfillment within the relationship. 
We are so conditioned to keep certain things to ourselves because otherwise we would supposedly be judged or ostracized by others. However, having such beliefs in your partnerships makes it much harder to have a spiritual connection with your significant other. 
Also, what are your unconscious negative patterns in relationships that end up sabotaging them? Having similar life beliefs and philosophies with your lovers generally helps you work through those things a lot easier.  
May 07, 2021 - The Moon is in Aries and in your 10th house today, this is bringing the focus on the public and external aspect of your relationship. Is the image that you present to the world of your romantic partnership an accurate portrayal of the reality of it?
We are so conditioned to hide the "negative" or harder parts of our lives, including our relationships from the outside world. However, there can be something incredibly cathartic and healing when we are honest with the world about the things we are going through in our intimate connections.
This provides you and others with the ability to relate to one another and offer each other possible helpful input on what you're experiencing.
Also, in regard to the more positive parts of your romantic partnerships, when you have a beautiful relationship with your lover, allowing others to experience that is an inspiration of what healthy partnerships can look like.
May 08, 2021 - The Moon is in Aries and in your 10th house, however it is also squaring Mars in your 1st house. 
Notice that the more you learn to be centered within your self, the more successful your romantic partnerships end up being and therefore serve as a good example for the world of what a healthy and fulfilling relationship can look like. It is so important that you take care of your emotional and personal needs just as you do those of your lovers. 
So often we can get consumed by the other that we end up feeling empty and resentful. Practice doing things that fill you up and nourish your soul so that you and your partner may be able to do the work out there in the world. 
More Horoscopes for cancer
May 07, 2021 - The workweek is coming to a close, but there's still plenty of time for you to make some major progress before you completely clock out and go pursue more pleasurable things. The intuitive Moon spends the day… Get Your Horoscope >>
May 07, 2021 - Today isn't really about pleasure for you, Cancer, so if you were hoping for otherwise, well, unfortunately you're going to be disappointed. The intuitive Moon spends the day roving through Aries and your… Get Your Horoscope >>
May 06, 2021 - Whatever you want today you've got it, alright, Cancer? Thanks to a harmonious angle between the life-affirming Sun in sensual Taurus and your 11th House of hopes and dreams and the intuitive Moon in your 9th… Get Your Horoscope >>
Discover Your Love Horoscope Compatibility
Is romance and love on the table in your relationship? Whether it's your current partner or someone you have feelings for, your zodiac sign can tell you so much about your love life.
Find out how compatible you and your love-interest are!
Love & Astrology Articles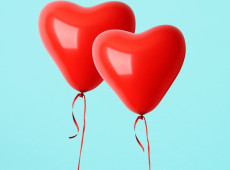 When it comes to love and matters of the heart, we look to the movements of the planet Venus for insight. And she's on the move yet again, this time into communicative, curious… Read Full Article »
On May 5th, the planet Jupiter in Aquarius turns anaretic, entering the anaretic degree as it's gearing up to move into Pisces. This means big energy is here! Jupiter in… Read Full Article »
Are you starting to feel a surge in mental energy? You can thank Mercury moving into Gemini for that! Read Full Article »
Daily Horoscopes
Enter your email address below to receive your daily horoscope directly to your inbox.
Your email will be used to send you your free astrological reading, along with ongoing communications regarding your zodiac sign.
x