cancer Love Horoscope:
Tomorrow
Oct 02, 2022 - Do you have an easy time compromising in your romantic partnerships? How much do you allow yourself to bring yourself in relationships and how much do you allow them to do the same? 
These are relevant questions to think about today the Moon is in Capricorn and in your 7th house. A large pillar that determines whether a relationship is healthy or successful is having a strong element of reciprocity and mutuality. 
This doesn't mean having a "tit-for-tat" mentality, where you are only doing something because you want or expect something in return. No, it means that both you and your lover and willing to bring yourselves as fully as you can in relation to one another and being present in the true sense of the world. If you feel like that is something lacking in your partnerships, get curious about how you can shift that.
Oct 03, 2022 - The Moon is in Aquarius and in your 8th house, however it is also squaring Jupiter in your 11th house. This is highlighting how having friendship be a foundation of your romantic partnership helps allow the relationship to be more solid and trustworthy. 
People underestimate the importance of having a friendship with their significant other, however, if you wouldn't be friends with someone for who they are, why would you be partners with them for the long term? 
Sharing that connection with your partner allows you to feel more secure and safe within the relationship which in turn permits you to achieve greater depth and intimacy with them. 
Oct 04, 2022 - Is it easy for you to experience intimacy with your romantic partner? What are the things that scare you the most in your partnership that may be preventing you from experiencing as much closeness and depth with your lover? Ask yourself these important questions today as the Moon is in Aquarius and in your 8th house. 
True intimacy is being able to share those "darker" or less happy parts of yourself with your significant other. Unfortunately, this is something we are not conditioned to do, we are told directly or indirectly by society that there are parts of ourselves that are best not to be shared with others, because otherwise they will leave us or judge us. 
Therefore, this is a great time for you to practice bringing more of that dialogue between you and your partner, making sure that both of you feel safe and trust one another to bring those aspects of yourselves into the partnership. 
More Horoscopes for cancer
Oct 03, 2022 - It's going to be difficult to figure out where you stand with someone today, so if you're engaged with anyone in a serious matter know that you need to tread carefully right now, at least if you don't… Get Your Horoscope >>
Oct 03, 2022 - Who do you let into your inner circle? You're one of the most analytical signs of the zodiac, so you don't allow just anyone to come sauntering in and learn everything about you. It takes time and… Get Your Horoscope >>
Oct 02, 2022 - You've been very, very busy lately, Cancer, but busy doesn't equal fun and it certainly doesn't equal sexy. Today things might start to be a little less hectic, however, thanks to the fact that messenger… Get Your Horoscope >>
Discover Your Love Horoscope Compatibility
Is romance and love on the table in your relationship? Whether it's your current partner or someone you have feelings for, your zodiac sign can tell you so much about your love life.
Find out how compatible you and your love-interest are!
Love & Astrology Articles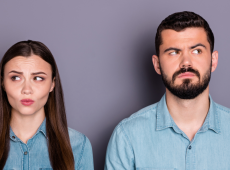 Ah, zodiac love! Inevitably, some zodiac signs are more compatible with one another than others. And looking at how your zodiac signs measure up can help you determine if this… Read Full Article »
What happens when the fiery archer of the zodiac connects to the emotional, intuitive energy of the Moon? Magic happens! And that's what we're here to talk about today - the… Read Full Article »
​Welcome to the beautiful October, lovelies! This month starts the fourth and final quarter of 2022, which creates an encouraging and supportive environment of change and… Read Full Article »
Daily Horoscopes
Enter your email address below to receive your daily horoscope directly to your inbox.
Your email will be used to send you your free astrological reading, along with ongoing communications regarding your zodiac sign.
x