capricorn Love Horoscope
Jul 01, 2022 - Is it easy for you to experience intimacy with your romantic partner? What are the things that scare you the most in your partnership that may be preventing you from experiencing as much closeness and depth with your lover? Ask yourself these important questions today as the Moon is in Leo and in your 8th house. 
True intimacy is being able to share those "darker" or less happy parts of yourself with your significant other. Unfortunately, this is something we are not conditioned to do, we are told directly or indirectly by society that there are parts of ourselves that are best not to be shared with others, because otherwise they will leave us or judge us. 
Therefore, this is a great time for you to practice bringing more of that dialogue between you and your partner, making sure that both of you feel safe and trust one another to bring those aspects of yourselves into the partnership. 
Jul 02, 2022 - What are the things that you are fearful about in your romantic partnerships, those things that tend to cause you more mental anguish than most things? The Moon is in Leo and in your 8th house. 
It is crucial that you ask yourself that question because when you don't those things that you are afraid of, start to unconsciously sabotage your relationships as you are projecting all sorts of untrue things onto your partner. 
When you are willing to sit face to face with those darker aspects of your psyche, it allows you to experience so much more intimacy with yourself and therefore your partner. This is also a good time to review the nature of your joint financial investments and agreements within your relationships. 
More Horoscopes for capricorn
Jul 01, 2022 - Money matters will be front and center today, Capricorn, and even if you normally shirk from such things it looks like you can breathe a sigh of relief because the planets are coming together to give a big gift… Get Your Horoscope >>
Jul 01, 2022 - There is a bit of conflicting energy to the day, so if you feel like you're being pulled in multiple directions that wouldn't be one bit surprising. Fortunately, the planets will be forming largely positive… Get Your Horoscope >>
Jun 30, 2022 - Life might very well have felt a little lonely lately, and lord knows you tend to feel that loneliness more so than others. That's not to say you're dependent on anyone in particular or that you're not… Get Your Horoscope >>
Discover Your Love Horoscope Compatibility
Is romance and love on the table in your relationship? Whether it's your current partner or someone you have feelings for, your zodiac sign can tell you so much about your love life.
Find out how compatible you and your love-interest are!
Love & Astrology Articles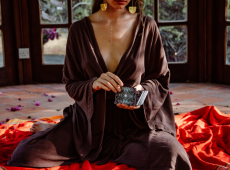 Have you been feeling the need to catch your breath and take a break? This week may just be your best bet, as we enjoy the emotional and sensitive energies of Cancer season… Read Full Article »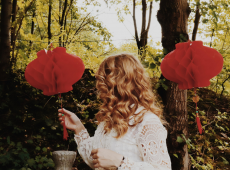 Welcome to your monthly Chinese Zodiac forecast! If you have been wondering how the upcoming month will affect you based on your Chinese Zodiac sign, look no further. The Universe… Read Full Article »
How do you feel about a period of reflection, heightened creativity, and the most abundant, magnetic energy for manifestation you'll experience all month? If this sounds… Read Full Article »
Daily Horoscopes
Enter your email address below to receive your daily horoscope directly to your inbox.
Your email will be used to send you your free astrological reading, along with ongoing communications regarding your zodiac sign.
x