capricorn Love Horoscope:
Tomorrow
Jul 05, 2022 - The Moon is in Libra and in your 10th house today, this is bringing the focus on the public and external aspect of your relationship. Is the image that you present to the world of your romantic partnership an accurate portrayal of the reality of it?
We are so conditioned to hide the "negative" or harder parts of our lives, including our relationships from the outside world. However, there can be something incredibly cathartic and healing when we are honest with the world about the things we are going through in our intimate connections.
This provides you and others with the ability to relate to one another and offer each other possible helpful input on what you're experiencing.
Also, in regard to the more positive parts of your romantic partnerships, when you have a beautiful relationship with your lover, allowing others to experience that is an inspiration of what healthy partnerships can look like.
Jul 06, 2022 - The Moon is in Libra and in your 10th house. How can you allow your romantic relationship to be an example for others of what an ideal relationship looks like? 
When I say an ideal relationship, I mean one that is built on honesty, one where both partners feel permission to be themselves totally and completely while constantly challenging one another to grow. 
You might think my relationship isn't something to be "displayed" or showed off to the outside world, but we could all use more examples of successful relationships. Therefore sharing that with the word from a place of positive intention would truly be a gift to everyone. Let that love between you and your lover shine onto everyone. 
Jul 07, 2022 - The Moon is in Libra and in your 10th house, however it is also squaring Pluto in your 1st house. 
Notice that the more you learn to be centered within your self, the more successful your romantic partnerships end up being and therefore serve as a good example for the world of what a healthy and fulfilling relationship can look like. It is so important that you take care of your emotional and personal needs just as you do those of your lovers. 
So often we can get consumed by the other that we end up feeling empty and resentful. Practice doing things that fill you up and nourish your soul so that you and your partner may be able to do the work out there in the world. 
More Horoscopes for capricorn
Jul 06, 2022 - It's time to get creative, and not a moment too soon from what I can see! You've been going through the ringer for the last two months while energetic Mars has been moving through your foundational 4th… Get Your Horoscope >>
Jul 06, 2022 - Things have probably felt rather intense lately, thanks to the fact you've been hosting energetic Mars in your 4th House of home and family for the last six weeks. This transit can add a lot of emotional… Get Your Horoscope >>
Jul 05, 2022 - It wouldn't shock me if you've been burning the midnight oil like crazy lately, Capricorn. Over the last few weeks you've hosted Mercury in Gemini and your efficient 6th House of work and routine. This… Get Your Horoscope >>
Discover Your Love Horoscope Compatibility
Is romance and love on the table in your relationship? Whether it's your current partner or someone you have feelings for, your zodiac sign can tell you so much about your love life.
Find out how compatible you and your love-interest are!
Love & Astrology Articles
When the sign of the scales meets the enigmatic energy of the Moon, what does it mean for you? (And for us as a whole). In the Moon, we see some of our deepest depths — the… Read Full Article »
Do you long for increased motivation, more creativity, and the ability to break any barriers that may have been holding you back? Then the stars have you covered with three… Read Full Article »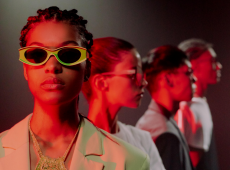 Two of the inner planets are making moves astrologically…at the same time! Are you ready? Messenger Mercury and Warrior planet Mars shift into new signs only 21 minutes apart on… Read Full Article »
Daily Horoscopes
Enter your email address below to receive your daily horoscope directly to your inbox.
Your email will be used to send you your free astrological reading, along with ongoing communications regarding your zodiac sign.
x