leo Love Horoscope
Jul 05, 2022 - The Moon is in Libra today and in your 3rd house, do you have an easy time communicating your thoughts and feelings in your romantic partnerships? Are you able to be as open and transparent as you could be in the way you express yourself? 
These are all necessary and relevant questions to ask yourself. One of the most important and fundamental pillars of a healthy and successful relationship is honest, direct, clear and open communication. 
So often two people could be very much in love and compatible, however, things don't work out between them because they are simply not on the same page, constantly misunderstanding one another due to a lack of openness. 
This is a good time for you to practice bringing more of these elements into your relationship. Make a promise with your partner where you both make a commitment to making sure that you are as transparent with one another as possible. 
Jul 06, 2022 - What is the nature of the dialogue between you and your romantic partners? Do you know how to communicate clearly and directly with one another in a way that enables there to be trust and transparency in your relationship? The Moon is in Libra and in your 3rd house today. 
This placement is urging you to contemplate on these questions. One of the major foundations of a healthy, successful and fulfilling partnership is one that is built on open, honest and clear communication. This is a great time for you to practice learning how to be in open dialogue with your partner. What are the ways in which you can strengthen that aspect of your relationship? 
If there is something you've been wanting to share or express, this would be a good time to do so, in a loving and diplomatic way of course. 
More Horoscopes for leo
Jul 05, 2022 - It's time to take your hands of the steering wheel and let your mind coast for a while, Leo. Messenger Mercury has spent the last few weeks in Gemini and your outgoing 11th House of social groups and global… Get Your Horoscope >>
Jul 05, 2022 - It might be a little difficult to get your point across right now, Leo, be it romantic or otherwise. Messenger Mercury has spent the last few weeks touring Gemini and your outgoing 11th House of social groups… Get Your Horoscope >>
Jul 04, 2022 - Your mind is like an antenna today, Leo, and you're downloading all kinds of different messages from the Universe; thankfully it appears that you'll like everything you receive. These energetic vibrations… Get Your Horoscope >>
Discover Your Love Horoscope Compatibility
Is romance and love on the table in your relationship? Whether it's your current partner or someone you have feelings for, your zodiac sign can tell you so much about your love life.
Find out how compatible you and your love-interest are!
Love & Astrology Articles
Do you long for increased motivation, more creativity, and the ability to break any barriers that may have been holding you back? Then the stars have you covered with three… Read Full Article »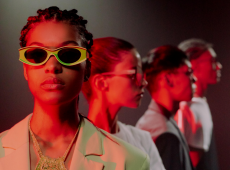 Two of the inner planets are making moves astrologically…at the same time! Are you ready? Messenger Mercury and Warrior planet Mars shift into new signs only 21 minutes apart on… Read Full Article »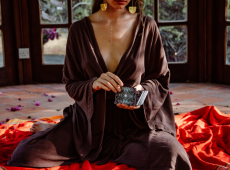 Have you been feeling the need to catch your breath and take a break? This week may just be your best bet, as we enjoy the emotional and sensitive energies of Cancer season… Read Full Article »
Daily Horoscopes
Enter your email address below to receive your daily horoscope directly to your inbox.
Your email will be used to send you your free astrological reading, along with ongoing communications regarding your zodiac sign.
x