Pisces Weekly Horoscope
For the Week of: April 12 - April 18
Apr 12, 2021 - This is a week you won't easily forget, Pisces, although certain parts of it could easily feel more like a fantasy than a reality. Things will pick up speed as the days progress, so buckle in and get ready. That being said, before the planets start pinging off one another like a pinball, the first important movement occurs on the 14th, when romantic Venus moves on from Aries and your 2nd House of earned income and material goods and slips into Taurus and your social sector, where she'll be operating for the next three weeks. During this heart-warming transit you can express yourself without reserve, and in turn people will be more willing to open up after the mercurial last few months. You can finally get on the same page as someone, so don't be scared to start with a blank one.

Now, the Sun and Mercury are still orbiting through Aries and your security-conscious 2nd House until early next week, and they've got a lot to do before they move on. The 15th and 16th will see the Sun form a supportive sextile with abundant Jupiter and a tough square with alchemical Pluto, respectively. Jupiter is currently in your sleepy 12th House of the subconscious, which is a very fantastical zone, and a bit at odds with the vibe of the 2nd House, but the angle between them is very positive, so try to make this work for you in unusual ways, because that's just what the planets want. Let yourself daydream because you could come up with a wonderful idea to earn some fresh income or get some deep insight about what you really want to do with your life; a guardian angel might emerge from the wings to lend a helping hand. Things could get a little tough on the 16th, however, thanks to the fact that Pluto is in your social 11th House. You might have people clamoring for your attention when you need to roll up your sleeves, so if you want to avoid any power struggles then it would be best to hang up the do-not-disturb sign.

The 17th is going to be an especially powerful day as energizer Mars in your foundational 4th House will form a beautiful trine to Jupiter, and Mercury will reach out from Aries to support both of these planets. This is the kind of day when you could feel really good about yourself in general, so don't feel guilty about basking in the glow. The 18th features a conjunction between the Sun and Mercury, making it anything but a sleepy Sunday. Again, this is a great time to seek out money-making opportunities, or even a whole new job, so if you're in the market for one then be sure to look around; you're sure to find something you like.

Want to Uncover the Month Ahead?
Thank you for reading your free weekly horoscope! Want more information for your astrological sign for today? We have more free zodiac predictions for your Sun sign and overviews of the upcoming planetary transits below.
More Horoscopes for pisces
What Do The Stars Have in Store This Week?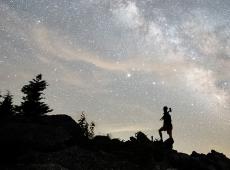 Have you been feeling out of control or out of touch with your capabilities? If so, you can expect some celestial miracles this week, coming in the form of self-confidence, a… Read Full Article »
Your Weekly Forecast with Terence Guardino
Click to See the
rest of your week
You might also be interested in
---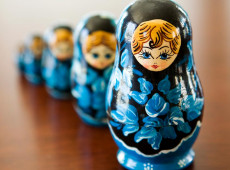 We are finally out of Mercury Retrograde! Hallelujah! Can you hear the angels singing? When Mercury turned direct in the Fixed Sign of the Fire Signs Leo on September 5, it did so… Read Full Article »
2020 promises to be a year of upheaval and change for many of us. The desire to be financially secure may be stronger than ever. This is also the Year of the Rat in Chinese… Read Full Article »
A big change is coming for many of us! Sadly, some of those changes will involve broken hearts. All of this change is heralded through the lunar eclipse that will occur tomorrow… Read Full Article »
Daily Horoscopes
Enter your email address below to receive your daily horoscope directly to your inbox.
Your email will be used to send you your free astrological reading, along with ongoing communications regarding your zodiac sign.
x