pisces Love Horoscope
Jan 16, 2022 - The Moon is in Cancer today and in your 5th house of romance, however it is also squaring Chiron in your 2nd house. This planetary configuration is helping you realize the importance of finding the balance between the fun and more serious parts of your romantic partnership. While it's important that you experience pleasure, fun and playfulness with your lover, it also important to make sure that you and your partner have similar fundamental values. This enables you to go so much deeper with one another and is a necessity if you're looking to have a successful long term relationship. 
Jan 17, 2022 - This is a great time to allow yourself to just enjoy yourself in your romantic partnerships and have some fun! The Full Moon is in Cancer and in your 5th house of romance. How are you at allowing yourself to just experience pleasure and fun in your relationships? 
While yes, it is important to take care of the more "serious" aspects of your partnerships it is equally necessary to remember the lighter parts as well. Because if you forget to do so, you risk getting swamped by all the hard work, that naturally every relationship requires, and feeling like it is more of a burden than something enjoyable and satisfying. 
So ask yourself what are some things you can do with your partner or yourself that allow you to tap into those feelings. 
More Horoscopes for pisces
Jan 16, 2022 - Do you want to be around people today or would you rather disappear and toil away at your own projects, Pisces? Today it might be nearly impossible to tell which you'd rather do thanks to a complicated yet… Get Your Horoscope >>
Jan 16, 2022 - You might feel more than a little hot under the collar thanks to today's stars, Pisces.  This intense energy is thanks to the once-a-year meet up between the primal Sun and powerful Pluto in your 11th House… Get Your Horoscope >>
Jan 15, 2022 - This could turn out to be one of the sexiest days of the month for you, so don't waste this energy unless that is exactly what you want to do. Yes, things are in an extremely bizarre state right now, but that… Get Your Horoscope >>
Discover Your Love Horoscope Compatibility
Is romance and love on the table in your relationship? Whether it's your current partner or someone you have feelings for, your zodiac sign can tell you so much about your love life.
Find out how compatible you and your love-interest are!
Love & Astrology Articles
First of all, what is Uranus all about? This is the planet that rules Aquarius so that you can expect a little bit of the unexpected, a little bit of the unusual, a little bit of… Read Full Article »
A Full Moon is a magical, mystical period that helps you uncover hidden emotions and understand your deepest desires. This mystical energy is a gift we receive each month as the… Read Full Article »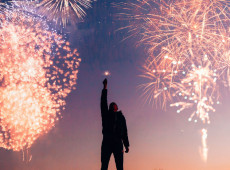 It's now 2022, and as we're in a new year, we have fresh new astrology to cover! Some of it is good, some of it is a challenge, as is the case every year. Let's review the… Read Full Article »
Daily Horoscopes
Enter your email address below to receive your daily horoscope directly to your inbox.
Your email will be used to send you your free astrological reading, along with ongoing communications regarding your zodiac sign.
x