pisces Love Horoscope:
Tomorrow
Jul 29, 2021 - What are the things that you value most in romantic and intimate partnerships? Do you have those things in your current relationships? Do you choose partners that are in alignment with those things? The Moon is in Aries and in your 2nd house today. 
This is a great time for you to reflect on all those questions and themes. It is fundamental that the people we choose to be in committed connection with have similar values to ours, otherwise, the relationship is not bringing us into further and truer alignment with ourselves and what we wish to create in our lives. 
At the same time, how can you learn to have your values not be too rigid and be able to make room for your partner's values as well? 
Jul 30, 2021 - The Moon is in Taurus today and in your 3rd house, do you have an easy time communicating your thoughts and feelings in your romantic partnerships? Are you able to be as open and transparent as you could be in the way you express yourself? 
These are all necessary and relevant questions to ask yourself. One of the most important and fundamental pillars of a healthy and successful relationship is honest, direct, clear and open communication. 
So often two people could be very much in love and compatible, however, things don't work out between them because they are simply not on the same page, constantly misunderstanding one another due to a lack of openness. 
This is a good time for you to practice bringing more of these elements into your relationship. Make a promise with your partner where you both make a commitment to making sure that you are as transparent with one another as possible. 
Jul 31, 2021 - The Moon is in Taurus and in your 3rd house of communication, it is also squaring Mercury in your 6th house. This configuration is emphasizing the importance of tending to the day to day aspects that go into building a healthy and successful romantic partnership. 
While it is important to have a mental connection with your lover and have the ability to discuss different ideas and concepts with them, it is just as crucial to be invested in the more material and practical dimensions of your partnership, like dedicating a time of the day where you do something with your partner with total presence. 
Also, make sure that you are putting the energy and effort necessary into making your romantic relationships work. 
More Horoscopes for pisces
Jul 30, 2021 - This is going to be an incredibly positive day for you, and while every sign is going to benefit from today's vibrations one way or another, for you today is really all about friends and socializing rather… Get Your Horoscope >>
Jul 30, 2021 - This is going to be a very fun and outgoing day for you, so be sure to get out and about because the last thing the stars want you to do is to spend your day puttering around the house while everyone else is… Get Your Horoscope >>
Jul 29, 2021 - It's time to get back to the people in your life, Pisces. For the last six weeks motivator Mars has been working his way through Leo and your systematic 6th House of work and routine, and while he's been… Get Your Horoscope >>
Discover Your Love Horoscope Compatibility
Is romance and love on the table in your relationship? Whether it's your current partner or someone you have feelings for, your zodiac sign can tell you so much about your love life.
Find out how compatible you and your love-interest are!
Love & Astrology Articles
It's Leo season! This transit only happens once per year while the Sun meets this Fire sign and will leave us with brightened perspectives! Leo season is a great time to ride… Read Full Article »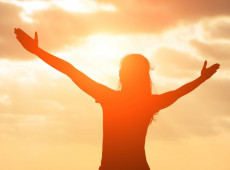 Hello August! August is a spiritual powerhouse month of 2021. A much brighter and lighter month that brings heartfelt energy and abundance. The number "8" vibrations of… Read Full Article »
Do you ever have those moments where something inexplicably grates on your nerves? Or that one pet peeve that you just can't seem to let go of? Astrology is a lovely tool to… Read Full Article »
Daily Horoscopes
Enter your email address below to receive your daily horoscope directly to your inbox.
Your email will be used to send you your free astrological reading, along with ongoing communications regarding your zodiac sign.
x