scorpio Love Horoscope
Jul 06, 2022 - Today is the perfect day for you to communicate those feelings that you generally don't feel comfortable sharing with your partner. The Moon is in Libra and in your 12th house. 
True connection is not possible if you are not willing to share your "darker" secrets with your partner. We generally think that if we were to express certain things that we would scare our partners away, but the reality is, if that is a relationship worth keeping, it will actually only bring you closer. 
How can you develop an agreement with your partner where you promise to be transparent and honest with one another while holding safe space for each other? 
Jul 07, 2022 - The Moon is in Libra and in your 12th house, however it is also squaring Pluto in your 3rd house of communication. 
This planetary configuration is highlighting that while it is important to share the more private and hidden parts of yourself with your partner and be in open communication about them, it is also important to be able to talk about other things. For example, common mental pursuits and interests, it doesn't always have to be all so "serious" and "deep". 
It is healthy and even necessary to be able to talk to your partner about most things, even the ones you would consider little or insignificant. It is good to make sure that you and your partner have clear/open communication and mental resonance with one another.
More Horoscopes for scorpio
Jul 06, 2022 - It's time to partner up. You've been plugging away at your projects all by yourself for quite some time while motivator Mars has spent the last six weeks moving through Aries and your 6th House of work and… Get Your Horoscope >>
Jul 06, 2022 - It's time to get back to the people in your life. For the last six weeks motivator Mars has been working his way through Aries and your systematic 6th House of work and routine, and while he's been… Get Your Horoscope >>
Jul 05, 2022 - You've probably been on something of a journey of deep exploration lately, Scorpio, or at least that is what the planets are implying. For the last few weeks you have hosted communicator Mercury in your… Get Your Horoscope >>
Discover Your Love Horoscope Compatibility
Is romance and love on the table in your relationship? Whether it's your current partner or someone you have feelings for, your zodiac sign can tell you so much about your love life.
Find out how compatible you and your love-interest are!
Love & Astrology Articles
When the sign of the scales meets the enigmatic energy of the Moon, what does it mean for you? (And for us as a whole). In the Moon, we see some of our deepest depths — the… Read Full Article »
Do you long for increased motivation, more creativity, and the ability to break any barriers that may have been holding you back? Then the stars have you covered with three… Read Full Article »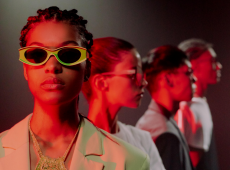 Two of the inner planets are making moves astrologically…at the same time! Are you ready? Messenger Mercury and Warrior planet Mars shift into new signs only 21 minutes apart on… Read Full Article »
Daily Horoscopes
Enter your email address below to receive your daily horoscope directly to your inbox.
Your email will be used to send you your free astrological reading, along with ongoing communications regarding your zodiac sign.
x