scorpio Love Horoscope
Jan 16, 2022 - The Moon is in Cancer and in your 9th house today, however it is also squaring Chiron in your 6th house. This is asking you to tend to the bigger/spiritual aspects of your intimate partnerships while also making sure that you are taking care of the more mundane parts of it.Getting caught in only the hard work that goes into making a relationship succeed, you risk losing touch with the meaning that your relationship can provide your life and becoming resentful and bored with it. But then getting caught in just the larger/spiritual parts, the relationship is bound to fail as you are neglecting the daily reality that is a major component of any healthy relationship.
Jan 17, 2022 - Do your romantic relationships provide your life with a sense of meaning? Do you feel spiritually fulfilled through them? The Full Moon is in Cancer and in your 9th house and is inviting you to reflect on these questions. 
Relationships are so much stronger when we feel that those we are in connection with share similar beliefs and philosophies as ours. Not to say that you shouldn't have any differences with your partner, on the contrary, these few days would be a great time to get into those kinds of discussions. 
This allows you to connect on a spiritual level and not just an emotional. Just make sure that you and your partner agree on the fundamentals of life because then your relationship will serve as a propeller for you to develop where you seek to in your life.
More Horoscopes for scorpio
Jan 16, 2022 - It might be impossible to know whether you're coming or going today, Scorpio, and frankly with all the activity going on in the heavens above it might be best to just stay put. With Mercury retrograding… Get Your Horoscope >>
Jan 16, 2022 - This is going to be something of a wild day, Scorpio, so if you have romantic plans there's no reason they can't come to fruition, it just might take an extra bit more planning than you originally thought.… Get Your Horoscope >>
Jan 15, 2022 - This could be one of the sexiest days of the month, so get ready to enjoy. The intuitive Moon is roving through Cancer and your 9th House of expansive boundaries and new experiences, so you're keyed into all… Get Your Horoscope >>
Discover Your Love Horoscope Compatibility
Is romance and love on the table in your relationship? Whether it's your current partner or someone you have feelings for, your zodiac sign can tell you so much about your love life.
Find out how compatible you and your love-interest are!
Love & Astrology Articles
First of all, what is Uranus all about? This is the planet that rules Aquarius so that you can expect a little bit of the unexpected, a little bit of the unusual, a little bit of… Read Full Article »
A Full Moon is a magical, mystical period that helps you uncover hidden emotions and understand your deepest desires. This mystical energy is a gift we receive each month as the… Read Full Article »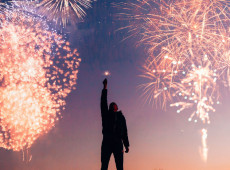 It's now 2022, and as we're in a new year, we have fresh new astrology to cover! Some of it is good, some of it is a challenge, as is the case every year. Let's review the… Read Full Article »
Daily Horoscopes
Enter your email address below to receive your daily horoscope directly to your inbox.
Your email will be used to send you your free astrological reading, along with ongoing communications regarding your zodiac sign.
x