Scorpio Weekly Horoscope
For the Week of: April 12 - April 18
Apr 12, 2021 - This could be a very busy week for you, one that picks up the pace day-by-day. There's a lot of powerful transits in the days ahead, but the good thing is that nearly all of the energy coming your way is going to be highly beneficial, so regardless of what you've already got planned, it would appear you've got things to look forward to. One matter to take note of, before all these potent alignments, occurs on the 14th, when romantic Venus will leave Aries where it has been orbiting since the mid-March, easing things up for you regarding matters of health and wellness. Now, however, the planet of pleasure will move into your 7th House of partnerships, putting a spark in your love life once again. If things have hit the skids with someone special this transit will offer you more than one opportunity to make things right once again, but if you're single and hoping to change that status, this is one of the best times possible for you to start looking for someone new.

Now, the Sun and Mercury are both still in Aries and your 6th House of work and routine until next week, and they are going to be very active before switching signs. On the 15th and 16th, the Sun will form a beautiful sextile to Jupiter in your home sector, and a tense square to Pluto in your communication sector, respectively, so there is a bit of bounding back and forth. You could have a really pleasant and easy-going day on the 15th, only to turn around and feel like there simply aren't enough hours in the day on the 16th. Someone could say something that gets a bit of a rise out of you, so if you want to avoid any potential conflict then do your best to count to ten before you respond to anything designed to get a reaction. Since the Sun is in your daily work sector, this could involve someone you work with, so be sure to keep things professional no matter what.

The 17th is one of the most powerful days we'll witness in some time. On this day, Mars in Gemini and your intense 8th House of shared resources and lump sums will form a trine to Jupiter, and a sextile to Mercury, bringing these planets together in a beautiful triangle. The 8th House isn't exactly a low-key sector, so it's possible things might become a little heated, but the angles between the planets is so lovely that there's no reason to thing you won't enjoy this heat; the 8th House rules sex and deep-bonding as well as shared finances, so things could go your way without much effort. On the very next day, the Sun and Mercury will sync up at the exact same degree in a potent conjunction, making it a great day for rolling up your sleeves and putting in the effort. If you've been searching for a new career opportunity then this would be the perfect time to start sending out resumes; a really terrific opportunity could present itself!
Want to Uncover the Month Ahead?
Thank you for reading your free weekly horoscope! Want more information for your astrological sign for today? We have more free zodiac predictions for your Sun sign and overviews of the upcoming planetary transits below.
More Horoscopes for scorpio
What Do The Stars Have in Store This Week?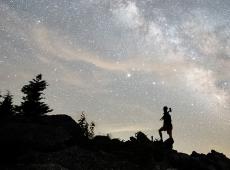 Have you been feeling out of control or out of touch with your capabilities? If so, you can expect some celestial miracles this week, coming in the form of self-confidence, a… Read Full Article »
Your Weekly Forecast with Terence Guardino
Click to See the
rest of your week
You might also be interested in
---
The Sun just recently entered Libra on September 23rd and will be in Libra until October 23rd when it moves into Scorpio. Libra and Scorpio are excellent signs for focusing on… Read Full Article »
Rose quartz consistently proves itself as a favorite among crystal enthusiasts and there is a reason why. This powerful and nurturing crystal has extraordinary benefits,… Read Full Article »
As an astrologer, I've often marveled at how appropriate it was for Thanksgiving to fall under the generous and benevolent sign of Sagittarius. The Archer's time is one noted… Read Full Article »
Daily Horoscopes
Enter your email address below to receive your daily horoscope directly to your inbox.
Your email will be used to send you your free astrological reading, along with ongoing communications regarding your zodiac sign.
x