scorpio Love Horoscope
Jul 01, 2022 - The Moon is in Leo and in your 10th house today, this is bringing the focus on the public and external aspect of your relationship. Is the image that you present to the world of your romantic partnership an accurate portrayal of the reality of it?
We are so conditioned to hide the "negative" or harder parts of our lives, including our relationships from the outside world. However, there can be something incredibly cathartic and healing when we are honest with the world about the things we are going through in our intimate connections.
This provides you and others with the ability to relate to one another and offer each other possible helpful input on what you're experiencing.
Also, in regard to the more positive parts of your romantic partnerships, when you have a beautiful relationship with your lover, allowing others to experience that is an inspiration of what healthy partnerships can look like.
Jul 02, 2022 - The Moon is in Leo and in your 10th house. How can you allow your romantic relationship to be an example for others of what an ideal relationship looks like? 
When I say an ideal relationship, I mean one that is built on honesty, one where both partners feel permission to be themselves totally and completely while constantly challenging one another to grow. 
You might think my relationship isn't something to be "displayed" or showed off to the outside world, but we could all use more examples of successful relationships. Therefore sharing that with the word from a place of positive intention would truly be a gift to everyone. Let that love between you and your lover shine onto everyone. 
More Horoscopes for scorpio
Jul 01, 2022 - There is so much potential in the stars today that it would be an absolute shame to hide yourself away and miss out on these heaven-sent opportunities. The Moon is bounding her way through Leo and your… Get Your Horoscope >>
Jul 01, 2022 - There are some extremely positive vibrations ringing out overhead today, Scorpio, but these beams are more about work and money matters for you than anything romantic or passionate. That isn't to say you… Get Your Horoscope >>
Jun 30, 2022 - Life has been pretty intense lately and while you can handle intensity just fine for the most part it's also nice to be able to kick your shoes off and go dance around in the sun. Well, I'm happy to tell… Get Your Horoscope >>
Discover Your Love Horoscope Compatibility
Is romance and love on the table in your relationship? Whether it's your current partner or someone you have feelings for, your zodiac sign can tell you so much about your love life.
Find out how compatible you and your love-interest are!
Love & Astrology Articles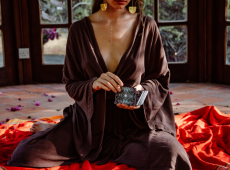 Have you been feeling the need to catch your breath and take a break? This week may just be your best bet, as we enjoy the emotional and sensitive energies of Cancer season… Read Full Article »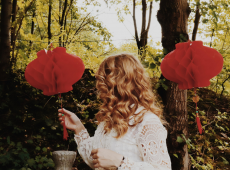 Welcome to your monthly Chinese Zodiac forecast! If you have been wondering how the upcoming month will affect you based on your Chinese Zodiac sign, look no further. The Universe… Read Full Article »
How do you feel about a period of reflection, heightened creativity, and the most abundant, magnetic energy for manifestation you'll experience all month? If this sounds… Read Full Article »
Daily Horoscopes
Enter your email address below to receive your daily horoscope directly to your inbox.
Your email will be used to send you your free astrological reading, along with ongoing communications regarding your zodiac sign.
x