virgo Career Horoscope
Apr 09, 2021 - The Moon is in Pisces and your 7th house today. What's the nature of your business partnerships? Do you feel content with where they are at? Healthy and productive connections are those that are built on reciprocity and authenticity. 
In order for a partnership to work out, it is necessary that both parties are willing to bring themselves fully and have the ability to compromise and hear the other person out. The Moon is also sextile Pluto in your 5th house. This configuration is helping you recognize how much more you can get out of your partnerships when you are infusing them with your creative self-expression. 
This allows you to experience more joy and pleasure within those relations, which encourages you to pour more of your love and energy into them, making them more likely to succeed.
Apr 10, 2021 - What is the current nature and condition of your joint financial partnerships and investments? The Moon is in Aries today and in your 8th house, and it is asking you to reflect just on that. 
Do your investments give you back as much as you put into them? That is what determines whether it is an area of your life that deserves your energy and attention or not. Do not waste your time pouring your soul into something that will not provide you with a fair and just reward. 
Make sure that those whom you're in financial partnership are coming from the same place as you and seeking the same outcomes. Both parties have to be willing to give as much as they expect to take or receive. 
Apr 11, 2021 - Are you satisfied with the current state of your investments? Do they give you back as much as you put into them? The New Moon is in Aries and in your 8th house of financial partnerships and investments today and these are important questions to ask.
If the answer is no to either of those questions, see what you can do to change that and move onto other investments that can benefit you more. The Moon is also sextile Jupiter in your 6th house of daily routine and work. 
This planetary aspect is highlighting that in order of your investments to succeed it is necessary that you pour your energy, focus, and commitment into them. It is the things that we do every day that determine whether we succeed in the long run.
More Horoscopes for virgo
Daily Horoscope Video with Debra Silverman
Daily Tarot Reading
7 of Cups
7 of Cups
The 7 of Cups arrives to let you know that something is a little off, or that something is a lot off. Here we have a figure looking at several tables with cups, with one covered in sheaths. Either you have a lot of options about a situation in front of you, or you have no idea what option is best… Get Your Reading »
Let These Tarot Readings Help Guide You Through Your Day
Daily Gemstone & Crystal Reading
Sodalite
Sodalite Known for its properties of intuition, guidance, and focusing energy, Sodalite is a wonderful crystal to work with issues such as insomnia, self-esteem, and an overactive imagination. "I let logic and intuition guide me," is Sodalite's affirmation, and its primary chakra is the Throat Chakra, connected to the way we express ourselves and communicate with others. Excellent for Sagittarius to work… Get Your Reading »
Want to learn more about crystals and gemstones? Let us help you!
virgo

Compatibility with other signs
---
You might also be interested in
---
How to Use Vipassana to Calm Your Mind and Trust Your Life There's no doubt we all have stress in our lives — the important thing is how you deal with it. With so many options… Read Full Article »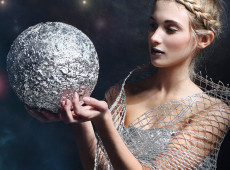 Many people wonder, "Will I ever find my soul mate?" It is almost certain that you will, at some point, come across your soul mate in this lifetime. We have gone over what a… Read Full Article »
In 2020, we all felt the contraction of Saturn in Capricorn. Our social circles, the economic outlook, and your ability to travel all got smaller. It's been tough, but there is… Read Full Article »
Daily Horoscopes
Enter your email address below to receive your daily horoscope directly to your inbox.
Your email will be used to send you your free astrological reading, along with ongoing communications regarding your zodiac sign.
x