aries Love Horoscope
Oct 04, 2022 - The Moon is in Aquarius and in your 11th house today. Do you have a sense of friendship in your intimate relationships? Do you feel that you and your partner aspire towards the same goals and ideals in your personal and joint lives? These are all great questions to contemplate.
If you feel like any of those things are missing from your romantic partnerships, this is the perfect time to practice introducing them more into your relationships. People forget that it's so important to not just have a romantic connection with their partner, but to also have friendship.
Relationships that have friendship as a big part of their foundation tend to last a lot longer, because those involved are seeing one another more realistically and projecting less of their romantic ideals on each other.
It is also crucial that you and your partner have mental compatibility and strive towards creating similar things in your lives. That allows the partnership to be a propeller towards your dreams.
Oct 05, 2022 - The Moon is in Aquarius and in your 11th house, but it is also squaring Uranus in your 2nd house. This is reminding you that in order for friendship to be the foundation or at least one of the foundations of your romantic partnership, it is necessary that both you and your partner she common values. 
This is generally something that most people tend to surpass. They meet someone, fall in love and dive into relationship with them. These connections don't generally last very long, because often what ends up happening is that those involved end up discovering that they don't necessarily value the same things, making it difficult to pursue a life with them. 
So make sure that just as you wouldn't be friends with someone if what they held dear in their life wasn't in alignment with what you do, that you would do the same thing with a romantic partner. 
More Horoscopes for aries
Oct 04, 2022 - People want to see you succeed, so don't be scared to ask for help if you need it. The intuitive Moon is moving through Aquarius and your 11th House of social groups and global communications, which means… Get Your Horoscope >>
Oct 04, 2022 - Out of the friend zone and into the bedroom! Today could see someone changing teams on your field thanks to a special alignment in the sky. The intuitive Moon is moving through your 11th House of social groups… Get Your Horoscope >>
Oct 03, 2022 - If anyone loves to have their cake and eat it too, it would be you, Aries. There's something so satisfying about being able to have whatever you want on your own terms, and of course there is–I don't need… Get Your Horoscope >>
Discover Your Love Horoscope Compatibility
Is romance and love on the table in your relationship? Whether it's your current partner or someone you have feelings for, your zodiac sign can tell you so much about your love life.
Find out how compatible you and your love-interest are!
Love & Astrology Articles
It's simple. Take your power back. That's what Pluto direct is telling you in your horoscopes. Once upon a time, there was a tiny planet named Pluto, discovered in 1930 by a… Read Full Article »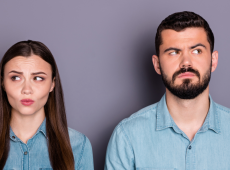 Ah, zodiac love! Inevitably, some zodiac signs are more compatible with one another than others. And looking at how your zodiac signs measure up can help you determine if this… Read Full Article »
What happens when the fiery archer of the zodiac connects to the emotional, intuitive energy of the Moon? Magic happens! And that's what we're here to talk about today - the… Read Full Article »
Daily Horoscopes
Enter your email address below to receive your daily horoscope directly to your inbox.
Your email will be used to send you your free astrological reading, along with ongoing communications regarding your zodiac sign.
x