aries Love Horoscope:
Tomorrow
Jul 30, 2021 - Do you feel that your romantic partnerships bring you closer to your values? Does your partner have values that are in alignment with yours? These are necessary questions to reflect on today as the Moon is in Taurus and in your 2nd house. 
It happens a lot that people end up in relationships that are not necessarily bringing them close to what they hold dear in their lives.
Naturally, they end up being unfulfilled, resentful and those connections don't last very long. Ask yourself how you can make sure that the partners you attract have (more or less) similar values as yours. Of course, you will always have certain things that you disagree on, what matters the most is that those things are not fundamentals and that both you and your lover are able to respect one another despite your differences. 
Beyond that, how can you learn to not be too rigid and learn to adopt different values that you may end up finding true to you? 
Jul 31, 2021 - The Moon is in Taurus and in your 2nd house, however it is also squaring Mercury in your 5th house. 
While it is important to make sure that you're taking care of the more serious aspects of your romantic partnership, such as making sure that you have similar values and feel a sense of stability and security, it is just as important to make sure that you are also devoting your energy to the pleasurable and fun parts of your relationship. 
Make sure that you stay in touch with that spark that keeps you excited and interested in your lover. So many relationships end up failing because those involved allow the fun aspect to fizzle out and get lost in only the serious parts of their relationship. 
Aug 01, 2021 - What are the things that you value most in romantic and intimate partnerships? Do you have those things in your current relationships? Do you choose partners that are in alignment with those things? The Moon is in Taurus and in your 2nd house today. 
This is a great time for you to reflect on all those questions and themes. It is fundamental that the people we choose to be in committed connection with have similar values to ours, otherwise, the relationship is not bringing us into further and truer alignment with ourselves and what we wish to create in our lives. 
At the same time, how can you learn to have your values not be too rigid and be able to make room for your partner's values as well? 
More Horoscopes for aries
Jul 31, 2021 - This is an incredible day to make some serious financial advancements, so do not waste this golden opportunity! Money-loving Venus is moving through Virgo and your efficient 6th House of work and wellness, and… Get Your Horoscope >>
Jul 31, 2021 - Your mind is going to be in a lot of different places today, and while on the outside the forecast might not look very sensual don't write anything off just yet. Romantic Venus and the intuitive Moon are… Get Your Horoscope >>
Jul 30, 2021 - The work week is practically done and perhaps you don't have much in front of you, but if not I'm sorry to say there will probably be more pressing matters than pursuing your pleasures. Overall, the planets… Get Your Horoscope >>
Discover Your Love Horoscope Compatibility
Is romance and love on the table in your relationship? Whether it's your current partner or someone you have feelings for, your zodiac sign can tell you so much about your love life.
Find out how compatible you and your love-interest are!
Love & Astrology Articles
It's Leo season! This transit only happens once per year while the Sun meets this Fire sign and will leave us with brightened perspectives! Leo season is a great time to ride… Read Full Article »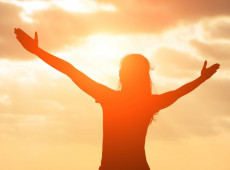 Hello August! August is a spiritual powerhouse month of 2021. A much brighter and lighter month that brings heartfelt energy and abundance. The number "8" vibrations of… Read Full Article »
Do you ever have those moments where something inexplicably grates on your nerves? Or that one pet peeve that you just can't seem to let go of? Astrology is a lovely tool to… Read Full Article »
Daily Horoscopes
Enter your email address below to receive your daily horoscope directly to your inbox.
Your email will be used to send you your free astrological reading, along with ongoing communications regarding your zodiac sign.
x