aries Love Horoscope
Jul 01, 2022 - Do you feel it comes naturally to you to remain in touch with the fun and pleasurable parts of your romantic relationships? This is a good question to ask yourself today as the Moon is in Leo and your 5th house of romance. It is so common that people experience so much more fun, closeness and pleasure at the beginning of a relationship and for all of that to eventually begin to fizzle out. 
Part of that is a natural part of the way things in life progress. New things tend to be more exciting and stimulating, but there's also a big part of it that is your responsibility. Ask yourself what you can do with your partner that can help spark that playful spirit within you. 
This is a great time to plan something together that you experience as fun and romantic. Also, how can you allow your creativity to come into play in your relationships and at the same time let that connection be something that inspires you in other areas of your life? 
Jul 02, 2022 - This is a great time to allow yourself to just enjoy yourself in your romantic partnerships and have some fun! The Moon is in Leo and in your 5th house of romance. How are you at allowing yourself to just experience pleasure and fun in your relationships? 
While yes, it is important to take care of the more "serious" aspects of your partnerships it is equally necessary to remember the lighter parts as well. Because if you forget to do so, you risk getting swamped by all the hard work, that naturally every relationship requires, and feeling like it is more of a burden than something enjoyable and satisfying. 
So ask yourself what are some things you can do with your partner or yourself that allow you to tap into those feelings. 
More Horoscopes for aries
Jul 01, 2022 - This is going to be a really lovely day, and it wouldn't be at all surprising if work if just about the last thing on your mind right now. Yes, you could worry about chores and bills and all that but why… Get Your Horoscope >>
Jul 01, 2022 - This is a fabulous day to get out and enjoy yourself with someone special, Aries, so please don't waste this chance unless you really have no interest in having fun and a bit of romance. Does that sound like… Get Your Horoscope >>
Jun 30, 2022 - You've been a busy, busy bee for quite some time, and while it is a wonderful thing, it can sometimes also be a bit overwhelming when it comes to actually processing all the new people you've met and all… Get Your Horoscope >>
Discover Your Love Horoscope Compatibility
Is romance and love on the table in your relationship? Whether it's your current partner or someone you have feelings for, your zodiac sign can tell you so much about your love life.
Find out how compatible you and your love-interest are!
Love & Astrology Articles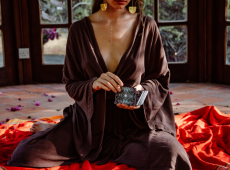 Have you been feeling the need to catch your breath and take a break? This week may just be your best bet, as we enjoy the emotional and sensitive energies of Cancer season… Read Full Article »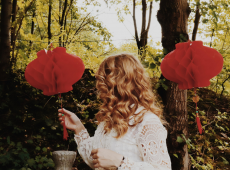 Welcome to your monthly Chinese Zodiac forecast! If you have been wondering how the upcoming month will affect you based on your Chinese Zodiac sign, look no further. The Universe… Read Full Article »
How do you feel about a period of reflection, heightened creativity, and the most abundant, magnetic energy for manifestation you'll experience all month? If this sounds… Read Full Article »
Daily Horoscopes
Enter your email address below to receive your daily horoscope directly to your inbox.
Your email will be used to send you your free astrological reading, along with ongoing communications regarding your zodiac sign.
x