gemini Love Horoscope
Jan 16, 2022 - The Moon is in Cancer and in your 2nd house today, however it is also squaring Chiron in your 11th house. This is emphasizing the importance of sharing common values, on a fundamental level, with your partner in order to have a sense of true closeness and friendship with one another. It is also very natural that you will always have certain values, even if small ones, that you disagree on with another person. In order to have a safe space for differences to coexist between you and your lover, it is necessary to have some level of friendship be a foundation of your relationship. 
Jan 17, 2022 - What are the things that you value most in romantic and intimate partnerships? Do you have those things in your current relationships? Do you choose partners that are in alignment with those things? The Full Moon is in Cancer and in your 2nd house today. 
This is a great time for you to reflect on all those questions and themes. It is fundamental that the people we choose to be in committed connection with have similar values to ours, otherwise, the relationship is not bringing us into further and truer alignment with ourselves and what we wish to create in our lives. 
At the same time, how can you learn to have your values not be too rigid and be able to make room for your partner's values as well? 
More Horoscopes for gemini
Jan 16, 2022 - There is a very powerful alignment occurring overhead in the heavens today, Gemini, and it's not one you'll want to miss out on but, then again, it's so intense it would be surprising if you manage to… Get Your Horoscope >>
Jan 16, 2022 - Damn, look at you go, Gemini! You're practically on fire today and no one is going to be able to quench your burning desire but you so if you've got an itch to scratch then let the Universe know because… Get Your Horoscope >>
Jan 15, 2022 - There is some very powerful energy in the heavens above right now, and while some signs will be using it to their sexual advantage that's not what I'm really seeing on your planetary program at the moment.… Get Your Horoscope >>
Discover Your Love Horoscope Compatibility
Is romance and love on the table in your relationship? Whether it's your current partner or someone you have feelings for, your zodiac sign can tell you so much about your love life.
Find out how compatible you and your love-interest are!
Love & Astrology Articles
First of all, what is Uranus all about? This is the planet that rules Aquarius so that you can expect a little bit of the unexpected, a little bit of the unusual, a little bit of… Read Full Article »
A Full Moon is a magical, mystical period that helps you uncover hidden emotions and understand your deepest desires. This mystical energy is a gift we receive each month as the… Read Full Article »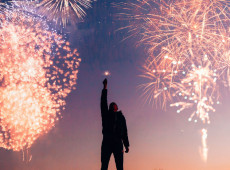 It's now 2022, and as we're in a new year, we have fresh new astrology to cover! Some of it is good, some of it is a challenge, as is the case every year. Let's review the… Read Full Article »
Daily Horoscopes
Enter your email address below to receive your daily horoscope directly to your inbox.
Your email will be used to send you your free astrological reading, along with ongoing communications regarding your zodiac sign.
x