gemini Love Horoscope
Jul 06, 2022 - This is a great time to allow yourself to just enjoy yourself in your romantic partnerships and have some fun! The Moon is in Libra and in your 5th house of romance. How are you at allowing yourself to just experience pleasure and fun in your relationships? 
While yes, it is important to take care of the more "serious" aspects of your partnerships it is equally necessary to remember the lighter parts as well. Because if you forget to do so, you risk getting swamped by all the hard work, that naturally every relationship requires, and feeling like it is more of a burden than something enjoyable and satisfying. 
So ask yourself what are some things you can do with your partner or yourself that allow you to tap into those feelings. 
Jul 07, 2022 - The Moon is in Libra and in your 5th house of romance, however it is also squaring Pluto in your 8th house. Do you feel like you have a healthy balance between the fun, lighter aspects of your romantic partnerships and the heavier/more intense ones? 
Healthy and fulfilling relationships have a combination of the two. In order to have true intimacy and depth within your relationship, it is necessary that you feel secure in your connection and have trust in your partner to share with them the parts of yourself that you generally don't expose to the public world. The parts of you that you might deem darker or less perky.
If you can't share that with your nearest and dearest who else can you share it with? 
More Horoscopes for gemini
Jul 06, 2022 - It's time to follow your intuition first and foremost. There is a huge energy shift in the skies overhead as Mars, the planet of energy, motivation, and passion, moves out of Aries and your 11th House of… Get Your Horoscope >>
Jul 06, 2022 - Things are about to get rather mystical, so put on your rose-colored glasses and let the world turn into a place of fantasy and magic because for the next eight weeks you've stepped into dreamland. Sex god… Get Your Horoscope >>
Jul 05, 2022 - The universe wants to take your focus off the quantity in your life and instead orient your attention towards matters of quality, Gemini. Messenger Mercury has spent the last few weeks roving through your sign… Get Your Horoscope >>
Discover Your Love Horoscope Compatibility
Is romance and love on the table in your relationship? Whether it's your current partner or someone you have feelings for, your zodiac sign can tell you so much about your love life.
Find out how compatible you and your love-interest are!
Love & Astrology Articles
When the sign of the scales meets the enigmatic energy of the Moon, what does it mean for you? (And for us as a whole). In the Moon, we see some of our deepest depths — the… Read Full Article »
Do you long for increased motivation, more creativity, and the ability to break any barriers that may have been holding you back? Then the stars have you covered with three… Read Full Article »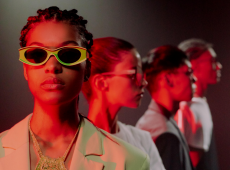 Two of the inner planets are making moves astrologically…at the same time! Are you ready? Messenger Mercury and Warrior planet Mars shift into new signs only 21 minutes apart on… Read Full Article »
Daily Horoscopes
Enter your email address below to receive your daily horoscope directly to your inbox.
Your email will be used to send you your free astrological reading, along with ongoing communications regarding your zodiac sign.
x