pisces Love Horoscope
Jul 02, 2022 - Are you willing to do the necessary work that a relationship requires in order to actually thrive and succeed? The Moon is in Leo and in your 6th house. People quite often want relationships to be easy and go smoothly without actually having the willingness to put any real effort into making things work. 
Your romantic life, just like any other area of your life requires that you dedicate your time, energy and love to it. It is the way that you interact with your partner in your daily life, that establishes the long term nature of your partnership with them. 
This is a great time to reflect on whether you can afford to devote more of your self to doing the practices that allow you to have a fulfilling and happy relationship.
Jul 03, 2022 - Do you have an easy time compromising in your romantic partnerships? How much do you allow yourself to bring yourself in relationships and how much do you allow them to do the same? 
These are relevant questions to think about today the Moon is in Virgo and in your 7th house. A large pillar that determines whether a relationship is healthy or successful is having a strong element of reciprocity and mutuality. 
This doesn't mean having a "tit-for-tat" mentality, where you are only doing something because you want or expect something in return. No, it means that both you and your lover and willing to bring yourselves as fully as you can in relation to one another and being present in the true sense of the world. If you feel like that is something lacking in your partnerships, get curious about how you can shift that.
More Horoscopes for pisces
Jul 02, 2022 - This is a terrific day to focus on work, Pisces, provided your subconscious doesn't throw you for a loop in the process. Sorry, sorry, that's a bit dark and dramatic; let's take a step back and let me… Get Your Horoscope >>
Jul 02, 2022 - Today isn't really about sensual romance for you, Pisces, so if you were coming here hoping for me to tell you that was the case, well, I'm very sorry to disappoint. The intuitive Moon is moving through Leo… Get Your Horoscope >>
Jul 01, 2022 - The planets are coming together in a very positive alignment overhead, and while you will benefit from it just as everyone else will, you will benefit in it from a different way just as everyone else will… Get Your Horoscope >>
Discover Your Love Horoscope Compatibility
Is romance and love on the table in your relationship? Whether it's your current partner or someone you have feelings for, your zodiac sign can tell you so much about your love life.
Find out how compatible you and your love-interest are!
Love & Astrology Articles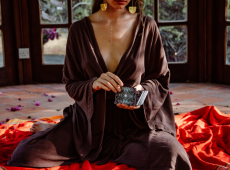 Have you been feeling the need to catch your breath and take a break? This week may just be your best bet, as we enjoy the emotional and sensitive energies of Cancer season… Read Full Article »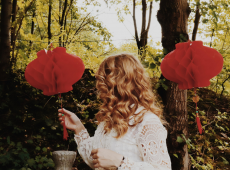 Welcome to your monthly Chinese Zodiac forecast! If you have been wondering how the upcoming month will affect you based on your Chinese Zodiac sign, look no further. The Universe… Read Full Article »
How do you feel about a period of reflection, heightened creativity, and the most abundant, magnetic energy for manifestation you'll experience all month? If this sounds… Read Full Article »
Daily Horoscopes
Enter your email address below to receive your daily horoscope directly to your inbox.
Your email will be used to send you your free astrological reading, along with ongoing communications regarding your zodiac sign.
x