sagittarius Love Horoscope
Jul 06, 2022 - Do you feel like you and your partner have a sense of friendship within your relationship? It's important that you have that be a foundation for your connection. 
The Moon is in Libra and in your 11th house and it is asking you to reflect on that. So often that is what forms the basis of a healthy and long-lasting relationship as it deeply matters that you have mental resonance with your lover as well as an emotional one. 
Ask yourself how you can develop more of that within your relationship. Maybe it would be helpful to find activities that both you and your partner are interested in and go do them together! 
Jul 07, 2022 - The Moon is in Libra and in your 11th house, but it is also squaring Pluto in your 2nd house. This is reminding you that in order for friendship to be the foundation or at least one of the foundations of your romantic partnership, it is necessary that both you and your partner she common values. 
This is generally something that most people tend to surpass. They meet someone, fall in love and dive into relationship with them. These connections don't generally last very long, because often what ends up happening is that those involved end up discovering that they don't necessarily value the same things, making it difficult to pursue a life with them. 
So make sure that just as you wouldn't be friends with someone if what they held dear in their life wasn't in alignment with what you do, that you would do the same thing with a romantic partner. 
More Horoscopes for sagittarius
Jul 06, 2022 - Hopefully you've been enjoying yourself lately, and gotten in some kicks and a few ya-ya's, because there is a major energy shift occurring in the heavens today and I can promise you you'll feel this one… Get Your Horoscope >>
Jul 06, 2022 - You've been on a cosmic pleasure cruise for the last six weeks. Ever since motivator Mars entered Aries and your 5th House of romance and passion the universe was giving you an extra shot at all the exciting… Get Your Horoscope >>
Jul 05, 2022 - Sex and all matters of intimacy are about to be brought out into the open, Sagittarius, so get ready for some serious conversations and experiences around these subjects. For the last few weeks you've have… Get Your Horoscope >>
Discover Your Love Horoscope Compatibility
Is romance and love on the table in your relationship? Whether it's your current partner or someone you have feelings for, your zodiac sign can tell you so much about your love life.
Find out how compatible you and your love-interest are!
Love & Astrology Articles
When the sign of the scales meets the enigmatic energy of the Moon, what does it mean for you? (And for us as a whole). In the Moon, we see some of our deepest depths — the… Read Full Article »
Do you long for increased motivation, more creativity, and the ability to break any barriers that may have been holding you back? Then the stars have you covered with three… Read Full Article »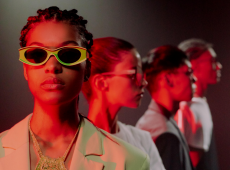 Two of the inner planets are making moves astrologically…at the same time! Are you ready? Messenger Mercury and Warrior planet Mars shift into new signs only 21 minutes apart on… Read Full Article »
Daily Horoscopes
Enter your email address below to receive your daily horoscope directly to your inbox.
Your email will be used to send you your free astrological reading, along with ongoing communications regarding your zodiac sign.
x