sagittarius Love Horoscope
Sep 19, 2021 - Sometimes it is ok to just stay at home and cuddle with your loved one. The Moon is in Pisces and in your 4th house. It is highlighting the necessity of allowing yourself to do that. 
We are quite conditioned in our society to think that we always need to be out and about with our partners "doing" things all the time because otherwise we risk getting "bored" and that would supposedly jeopardize our connection. 
However, it is equally important that you are able to be with your partner in stillness and emptiness, to be able to hold one another and know that being in one another's presence no matter where you are, is enough. This is a great time to pour your loving energy into your home space, making it a space that allows you to drop in with your lover. 
Sep 20, 2021 - The Full Moon is in Pisces and in your 4th house, however, it is also opposing the Sun in your 10th house as well. 
This is emphasizing the importance of finding balance between being content to spend one on one time with your partner on your own and also finding some kind of project or collaborative work that you can do together out there in the world. 
So often people end up feeling frustrated, bored and restless in their partnerships and that could very well be because they seek to create something larger and less "personal" with their lovers. 
How can you and your partner find something that you both feel called towards and start some kind of project where you pursue that mutual calling of yours?
More Horoscopes for sagittarius
Sep 19, 2021 - It's Sunday and it wouldn't be one bit surprising if you feel like keeping things low key for the time being, Sagittarius. The emotional Moon is spending the day hitting the snooze button in Pisces and your… Get Your Horoscope >>
Sep 19, 2021 - There's a beautiful alignment coming together in the heavens above, Sagittarius, but don't be surprised if you'd rather head home for an early night than go out and paint the town red. The emotional Moon… Get Your Horoscope >>
Sep 18, 2021 - You've been so focused on work and the immediate projects in front of you that there probably hasn't been much time for socializing and schmoozing, Sagittarius, but the Universe is about to change all that.… Get Your Horoscope >>
Discover Your Love Horoscope Compatibility
Is romance and love on the table in your relationship? Whether it's your current partner or someone you have feelings for, your zodiac sign can tell you so much about your love life.
Find out how compatible you and your love-interest are!
Love & Astrology Articles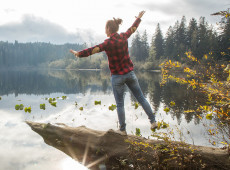 2021 has been a powerhouse of retrogrades, intense Full Moons, and, well, just intense stuff in general (and that's putting it lightly). This September, we have another… Read Full Article »
Whether you've already been having an emotional and spiritually potent year or not, the Full Moon in Pisces is ready to bring those themes to the forefront here and now. The… Read Full Article »
Are you ready to start a season of abundance? Libra season is here again to usher in themes of balance, negotiation, harmony, and social connections. But what about wealth?… Read Full Article »
Daily Horoscopes
Enter your email address below to receive your daily horoscope directly to your inbox.
Your email will be used to send you your free astrological reading, along with ongoing communications regarding your zodiac sign.
x