sagittarius Love Horoscope
Jan 16, 2022 - The Moon is in Cancer today and in your 8th house, however it is also squaring Chiron in your 5th house of romance. This configuration is emphasizing the importance of finding the balance between the fun, light-hearted, sexy parts of your intimate partnerships and the heavier, deeper and darker aspects of it. You can not have a healthy and successful relationship without having either of those two components be a part of it. Today is a great day for you to practice finding the sweet spot between those dynamics between you and your lover. Learn how to enjoy yourself and just have a good time while also making sure that you are also sharing the less bouncy parts of yourself with one another. 
Jan 17, 2022 - What are the things that you are fearful about in your romantic partnerships, those things that tend to cause you more mental anguish than most things? The Full Moon is in Cancer and in your 8th house. 
It is crucial that you ask yourself that question because when you don't those things that you are afraid of, start to unconsciously sabotage your relationships as you are projecting all sorts of untrue things onto your partner. 
When you are willing to sit face to face with those darker aspects of your psyche, it allows you to experience so much more intimacy with yourself and therefore your partner. This is also a good time to review the nature of your joint financial investments and agreements within your relationships. 
More Horoscopes for sagittarius
Jan 16, 2022 - This is an incredible day to make some serious financial advancements, Sagittarius, so do not waste this golden opportunity! The primal Sun is moving through your 2nd House of earned income and material… Get Your Horoscope >>
Jan 16, 2022 - Your mind is going to be in a lot of different places today, Sagittarius, and while on the outside the forecast might not look very sensual don't write anything off just yet. Mercury is currently retrograde… Get Your Horoscope >>
Jan 15, 2022 - This could turn out to be a surprisingly stimulating day, so if things seem to go from zero to sixty in no time flat, well, don't be too surprised. The Moon is making her way through Cancer and your 8th House… Get Your Horoscope >>
Discover Your Love Horoscope Compatibility
Is romance and love on the table in your relationship? Whether it's your current partner or someone you have feelings for, your zodiac sign can tell you so much about your love life.
Find out how compatible you and your love-interest are!
Love & Astrology Articles
First of all, what is Uranus all about? This is the planet that rules Aquarius so that you can expect a little bit of the unexpected, a little bit of the unusual, a little bit of… Read Full Article »
A Full Moon is a magical, mystical period that helps you uncover hidden emotions and understand your deepest desires. This mystical energy is a gift we receive each month as the… Read Full Article »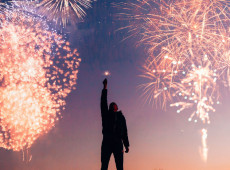 It's now 2022, and as we're in a new year, we have fresh new astrology to cover! Some of it is good, some of it is a challenge, as is the case every year. Let's review the… Read Full Article »
Daily Horoscopes
Enter your email address below to receive your daily horoscope directly to your inbox.
Your email will be used to send you your free astrological reading, along with ongoing communications regarding your zodiac sign.
x