sagittarius Love Horoscope:
Tomorrow
Jul 03, 2022 - The Moon is in Virgo and in your 10th house today, this is bringing the focus on the public and external aspect of your relationship. Is the image that you present to the world of your romantic partnership an accurate portrayal of the reality of it?
We are so conditioned to hide the "negative" or harder parts of our lives, including our relationships from the outside world. However, there can be something incredibly cathartic and healing when we are honest with the world about the things we are going through in our intimate connections.
This provides you and others with the ability to relate to one another and offer each other possible helpful input on what you're experiencing.
Also, in regard to the more positive parts of your romantic partnerships, when you have a beautiful relationship with your lover, allowing others to experience that is an inspiration of what healthy partnerships can look like.
Jul 04, 2022 - The Moon is in Virgo and in your 10th house. How can you allow your romantic relationship to be an example for others of what an ideal relationship looks like? 
When I say an ideal relationship, I mean one that is built on honesty, one where both partners feel permission to be themselves totally and completely while constantly challenging one another to grow. 
You might think my relationship isn't something to be "displayed" or showed off to the outside world, but we could all use more examples of successful relationships. Therefore sharing that with the word from a place of positive intention would truly be a gift to everyone. Let that love between you and your lover shine onto everyone. 
Jul 05, 2022 - The Moon is in Libra and in your 11th house today. Do you have a sense of friendship in your intimate relationships? Do you feel that you and your partner aspire towards the same goals and ideals in your personal and joint lives? These are all great questions to contemplate.
If you feel like any of those things are missing from your romantic partnerships, this is the perfect time to practice introducing them more into your relationships. People forget that it's so important to not just have a romantic connection with their partner, but to also have friendship.
Relationships that have friendship as a big part of their foundation tend to last a lot longer, because those involved are seeing one another more realistically and projecting less of their romantic ideals on each other.
It is also crucial that you and your partner have mental compatibility and strive towards creating similar things in your lives. That allows the partnership to be a propeller towards your dreams.
More Horoscopes for sagittarius
Jul 04, 2022 - Things should go rather well on the work front today, so enjoy that for all you can. There is an auspicious angle between the Moon in your 10th House of professional success and ambition and the primal Sun in… Get Your Horoscope >>
Jul 04, 2022 - This day starts off on a rather steamy note, as the Sun transits Cancer and your intimate 8th House of sex and secrecy. This transit can feel like you've got a fire under your collar all the time, and while… Get Your Horoscope >>
Jul 03, 2022 - This could turn out to be one of the most romantic days of the whole year, Sagittarius. The planets overhead are coming together in a series of beautiful alignments that should have you thoroughly enjoying the… Get Your Horoscope >>
Discover Your Love Horoscope Compatibility
Is romance and love on the table in your relationship? Whether it's your current partner or someone you have feelings for, your zodiac sign can tell you so much about your love life.
Find out how compatible you and your love-interest are!
Love & Astrology Articles
Do you long for increased motivation, more creativity, and the ability to break any barriers that may have been holding you back? Then the stars have you covered with three… Read Full Article »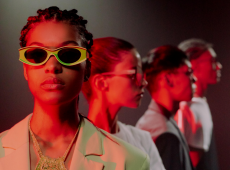 Two of the inner planets are making moves astrologically…at the same time! Are you ready? Messenger Mercury and Warrior planet Mars shift into new signs only 21 minutes apart on… Read Full Article »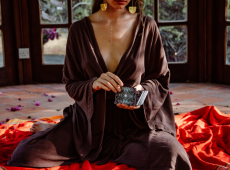 Have you been feeling the need to catch your breath and take a break? This week may just be your best bet, as we enjoy the emotional and sensitive energies of Cancer season… Read Full Article »
Daily Horoscopes
Enter your email address below to receive your daily horoscope directly to your inbox.
Your email will be used to send you your free astrological reading, along with ongoing communications regarding your zodiac sign.
x