sagittarius Love Horoscope
Jul 01, 2022 - Does your romantic partnership provide your life with meaningfulness? Does it connect you spiritually to something bigger than you, something that you believe in? These are good questions to reflect on today as the Moon is in Leo and in your 9th house. 
It's so beautiful when you feel that your connection with your partner goes beyond just a physical, emotional or even mental level. Having that sense of sacredness be a part of your partnership allows it to fulfill you on so many more levels. It is good to make sure that those you decide to commit yourself to, have similar beliefs as yours. 
This is not to say that you need to have identical life philosophies or agree on everything, but it definitely makes a relationship more meaningful and likely to last longer when you are able to create a life with your partner that is built on your fundamental beliefs. 
Also, reflect on how you can broaden your perspectives through opening your mind up to different philosophies offered by your partner. 
Jul 02, 2022 - Do your romantic relationships provide your life with a sense of meaning? Do you feel spiritually fulfilled through them? The Moon is in Leo and in your 9th house and is inviting you to reflect on these questions. 
Relationships are so much stronger when we feel that those we are in connection with share similar beliefs and philosophies as ours. Not to say that you shouldn't have any differences with your partner, on the contrary, these few days would be a great time to get into those kinds of discussions. 
This allows you to connect on a spiritual level and not just an emotional. Just make sure that you and your partner agree on the fundamentals of life because then your relationship will serve as a propeller for you to develop where you seek to in your life.
More Horoscopes for sagittarius
Jul 01, 2022 - You're one of the most intuitive signs of the zodiac; feelings that would leave others spinning in circles are much easier to navigate for you, and today the universe is coming together to remind you just how… Get Your Horoscope >>
Jul 01, 2022 - This is a really lovely day to enjoy yourself, Sagittarius, and if you can find a partner to tag along then so much the better. The Moon is moving through Leo and your adventurous 9th House of foreign cultures… Get Your Horoscope >>
Jun 30, 2022 - Life has probably felt a little confusing lately, as though you're being pulled between two different sides of yourself. One part of you wants to focus on the here and now, the up-and-up, and all the obvious… Get Your Horoscope >>
Discover Your Love Horoscope Compatibility
Is romance and love on the table in your relationship? Whether it's your current partner or someone you have feelings for, your zodiac sign can tell you so much about your love life.
Find out how compatible you and your love-interest are!
Love & Astrology Articles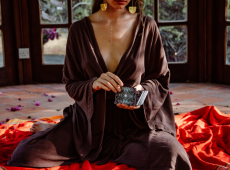 Have you been feeling the need to catch your breath and take a break? This week may just be your best bet, as we enjoy the emotional and sensitive energies of Cancer season… Read Full Article »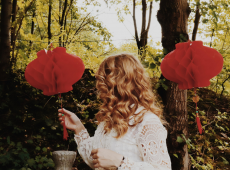 Welcome to your monthly Chinese Zodiac forecast! If you have been wondering how the upcoming month will affect you based on your Chinese Zodiac sign, look no further. The Universe… Read Full Article »
How do you feel about a period of reflection, heightened creativity, and the most abundant, magnetic energy for manifestation you'll experience all month? If this sounds… Read Full Article »
Daily Horoscopes
Enter your email address below to receive your daily horoscope directly to your inbox.
Your email will be used to send you your free astrological reading, along with ongoing communications regarding your zodiac sign.
x