libra Love Horoscope
Jul 06, 2022 - Do you know how to give yourself as much love as you do your romantic partner? Is it easy for you to not completely lose yourself in your lover, remembering that it's equally important to devote time and energy to self-love? 
These are relevant questions to ask yourself today as the Moon is in Libra and your 1st house of self. It is so common for us to get so swept up in our partner's world, taking care of their needs while neglecting ours. This is a perfect time for you to do practices that nourish you and give you pleasure. 
Doing so allows you to be more fulfilled in your own being which immediately allows you to be more capable of pouring that energy and love into your relationship. 
Jul 07, 2022 - The Moon is in Libra and in your 1st house of self, however it is also squaring Pluto in your 4th house. This configuration is highlighting the importance of being able to spend time with your partner where you don't feel urged to "do" anything but are able to just rest in the emptiness and be. 
It is a necessary part of any healthy relationship to be able to be fully present with your lover without having to always do something or distract yourself. 
It is also a crucial aspect of self-love to just allow yourself quality alone time to refill your energy reserves and rejuvenate. This permits you to be full and capable of giving even more to your lover. 
More Horoscopes for libra
Jul 06, 2022 - Things are about to get rather intense, and while you can handle that better than anyone I still think it's best to be as prepared as possible so let's examine the facts. Mars, the planet of action, energy,… Get Your Horoscope >>
Jul 06, 2022 - Things are about to get very intense, so get ready for a very, very heady time. Sex god Mars has spent the last six weeks roving through Aries and your 7th House of romantic partnerships, so hopefully sparks… Get Your Horoscope >>
Jul 05, 2022 - I would like to tell you there is an exceptionally sexy day awaiting you, Libra, but I'm afraid I'll have to disappoint in that regard as the stars are pointing elsewhere for your personal planetary… Get Your Horoscope >>
Discover Your Love Horoscope Compatibility
Is romance and love on the table in your relationship? Whether it's your current partner or someone you have feelings for, your zodiac sign can tell you so much about your love life.
Find out how compatible you and your love-interest are!
Love & Astrology Articles
When the sign of the scales meets the enigmatic energy of the Moon, what does it mean for you? (And for us as a whole). In the Moon, we see some of our deepest depths — the… Read Full Article »
Do you long for increased motivation, more creativity, and the ability to break any barriers that may have been holding you back? Then the stars have you covered with three… Read Full Article »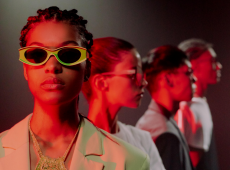 Two of the inner planets are making moves astrologically…at the same time! Are you ready? Messenger Mercury and Warrior planet Mars shift into new signs only 21 minutes apart on… Read Full Article »
Daily Horoscopes
Enter your email address below to receive your daily horoscope directly to your inbox.
Your email will be used to send you your free astrological reading, along with ongoing communications regarding your zodiac sign.
x