libra Love Horoscope
Sep 19, 2021 - Are you willing to do the necessary work that a relationship requires in order to actually thrive and succeed? The Moon is in Pisces and in your 6th house. People quite often want relationships to be easy and go smoothly without actually having the willingness to put any real effort into making things work. 
Your romantic life, just like any other area of your life requires that you dedicate your time, energy and love to it. It is the way that you interact with your partner in your daily life, that establishes the long term nature of your partnership with them. 
This is a great time to reflect on whether you can afford to devote more of your self to doing the practices that allow you to have a fulfilling and happy relationship.
Sep 20, 2021 - The Full Moon is in Pisces and in your 6th house, however, it is also opposing the Sun in your 12th house as well today. 
While it is important to take care of the day to day aspects of your romantic partnerships, putting the necessary energy and effort into making things work, it is just as important to direct your attention towards the inner parts of your relationship. 
What are the unconscious and unhealthy patterns or habits that you have in your romantic partnerships that don't allow you to have healthy or fulfilling relationships? 
It is only when you get curious about that, that you are able to see how those things end up manifesting in your day to day life and therefore be able to change them. 
More Horoscopes for libra
Sep 19, 2021 - You could spin straw into gold today, Libra, and even if you worked in an office where everyone had that exact same job, your coworkers would still be impressed with your ability on a day like this. Luxurious… Get Your Horoscope >>
Sep 19, 2021 - The planets are coming together for a five-star day and blessing the world with rose-colored magic, but while some signs are going to be letting loose, don't be surprised if you're feeling more industrious… Get Your Horoscope >>
Sep 18, 2021 - You've been living life half on the backburner, Libra, and while things can get a little warm back there they're never quite as hot as you like. Well, there good news is that soon enough your life is going… Get Your Horoscope >>
Discover Your Love Horoscope Compatibility
Is romance and love on the table in your relationship? Whether it's your current partner or someone you have feelings for, your zodiac sign can tell you so much about your love life.
Find out how compatible you and your love-interest are!
Love & Astrology Articles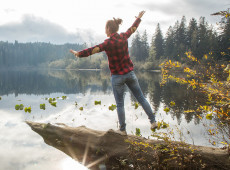 2021 has been a powerhouse of retrogrades, intense Full Moons, and, well, just intense stuff in general (and that's putting it lightly). This September, we have another… Read Full Article »
Whether you've already been having an emotional and spiritually potent year or not, the Full Moon in Pisces is ready to bring those themes to the forefront here and now. The… Read Full Article »
Are you ready to start a season of abundance? Libra season is here again to usher in themes of balance, negotiation, harmony, and social connections. But what about wealth?… Read Full Article »
Daily Horoscopes
Enter your email address below to receive your daily horoscope directly to your inbox.
Your email will be used to send you your free astrological reading, along with ongoing communications regarding your zodiac sign.
x