libra Love Horoscope:
Tomorrow
Oct 02, 2022 - Do you know how to just relax with your partner at home and still manage to enjoy yourself just as much as if you were to go out and do something fun? Is it easy or hard for you to be in stillness with your lover? 
These are all good questions to contemplate on as the Moon is in Capricorn and in your 4th house today. It is crucial that you feel like you can spend time with your partner where you aren't "doing" so much as you are just being with one another. 
One indicator that you are genuinely close to someone and have a solid connection is being able to be with them without needing distractions or needing to converse all the time. 
This would be a great time to practice spending time with your partner at home, maybe you can cook dinner for them and just cuddle. Allow yourself to experience pleasure doing those simple yet meaningful things. 
Oct 03, 2022 - The Moon is in Aquarius and in your 5th house of romance, however it is also squaring Jupiter in your 8th house. Do you feel like you have a healthy balance between the fun, lighter aspects of your romantic partnerships and the heavier/more intense ones? 
Healthy and fulfilling relationships have a combination of the two. In order to have true intimacy and depth within your relationship, it is necessary that you feel secure in your connection and have trust in your partner to share with them the parts of yourself that you generally don't expose to the public world. The parts of you that you might deem darker or less perky.
If you can't share that with your nearest and dearest who else can you share it with? 
Oct 04, 2022 - Do you feel it comes naturally to you to remain in touch with the fun and pleasurable parts of your romantic relationships? This is a good question to ask yourself today as the Moon is in Aquarius and your 5th house of romance. It is so common that people experience so much more fun, closeness and pleasure at the beginning of a relationship and for all of that to eventually begin to fizzle out. 
Part of that is a natural part of the way things in life progress. New things tend to be more exciting and stimulating, but there's also a big part of it that is your responsibility. Ask yourself what you can do with your partner that can help spark that playful spirit within you. 
This is a great time to plan something together that you experience as fun and romantic. Also, how can you allow your creativity to come into play in your relationships and at the same time let that connection be something that inspires you in other areas of your life? 
More Horoscopes for libra
Oct 03, 2022 - Don't push yourself too hard today, because that's the surest way to burn out. The primal Sun is moving through your sign and your 1st House of self-expression and action; this transit can give us a lot of… Get Your Horoscope >>
Oct 03, 2022 - What do you want? Oh, you're not sure? You think you know but it keeps changing? Okay, try and just take a step back and calm down because there is too much going on today for you to figure things out and go… Get Your Horoscope >>
Oct 02, 2022 - Life might have felt like a fantasy lately, but not exactly the sensual kind. You've had messenger Mercury swimming backwards in your 12th House of the subconscious for the last few weeks, and while the… Get Your Horoscope >>
Discover Your Love Horoscope Compatibility
Is romance and love on the table in your relationship? Whether it's your current partner or someone you have feelings for, your zodiac sign can tell you so much about your love life.
Find out how compatible you and your love-interest are!
Love & Astrology Articles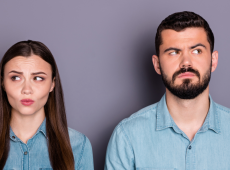 Ah, zodiac love! Inevitably, some zodiac signs are more compatible with one another than others. And looking at how your zodiac signs measure up can help you determine if this… Read Full Article »
What happens when the fiery archer of the zodiac connects to the emotional, intuitive energy of the Moon? Magic happens! And that's what we're here to talk about today - the… Read Full Article »
​Welcome to the beautiful October, lovelies! This month starts the fourth and final quarter of 2022, which creates an encouraging and supportive environment of change and… Read Full Article »
Daily Horoscopes
Enter your email address below to receive your daily horoscope directly to your inbox.
Your email will be used to send you your free astrological reading, along with ongoing communications regarding your zodiac sign.
x