taurus Love Horoscope:
Tomorrow
Jan 21, 2022 - The Moon is in Virgo and in your 5th house of romance, however it is also squaring Mars in your 8th house. Do you feel like you have a healthy balance between the fun, lighter aspects of your romantic partnerships and the heavier/more intense ones? 
Healthy and fulfilling relationships have a combination of the two. In order to have true intimacy and depth within your relationship, it is necessary that you feel secure in your connection and have trust in your partner to share with them the parts of yourself that you generally don't expose to the public world. The parts of you that you might deem darker or less perky.
If you can't share that with your nearest and dearest who else can you share it with? 
Jan 22, 2022 - Are you willing to do the daily work necessary in order for your romantic partnerships to work out? This is a great question to meditate on today as the Moon is in Libra and in your 6th house. Relationships just like any other aspect of our lives require hard work, discipline and devoting ourselves to them in a consistent way on a daily basis. It is the little things that we do every day that create our larger reality. 
Check in and see if there are certain aspects of your relationship that could afford you putting more effort and energy into them. Maybe it would be helpful for you and your lover to create a daily ritual that you commit to, this allows you to have a time of the day that is completely dedicated to you just being with one another. 
Having such a practice allows you to experience more closeness and intimacy as it provides a safe "space" for you to relate and be with one another.
Jan 23, 2022 - The Moon is in Libra and in your 6th house today, however it is also squaring Venus in your 9th house. 
This planetary configuration is reminding you that while yes, it is important to take care of the day to day aspects that are necessary to tend to in order to have a healthy, working relationship, it is also just as important to take care of the "higher" dimensions of your partnership. 
By higher, one means the more cosmic and spiritual parts of it. It is important that you feel you and your lover have a connection that goes beyond the material, emotional and mental level, as that allows the foundation of your connection to be rooted in something much deeper and less temporary.
More Horoscopes for taurus
Jan 22, 2022 - You're just in the beginning stages of a whole new phase of your year, Taurus. Ever since the primal Sun entered Aquarius and your 10th House of professional honors and long-term ambitions a few weeks ago… Get Your Horoscope >>
Jan 22, 2022 - You are going to be very, very busy today, Taurus, and while I'd love to tell you that includes some wonderful romantic rolls in the hay that's not exactly where the stars are pointing so you might as well… Get Your Horoscope >>
Jan 21, 2022 - No one will miss out on your potent charm today, believe it. Romantic Venus in your adventurous 9th House and the intuitive Moon in your 5th House of romance and passion are coming together in their… Get Your Horoscope >>
Discover Your Love Horoscope Compatibility
Is romance and love on the table in your relationship? Whether it's your current partner or someone you have feelings for, your zodiac sign can tell you so much about your love life.
Find out how compatible you and your love-interest are!
Love & Astrology Articles
If you haven't yet felt the practically motivated energy typically associated with Capricorn season, don't fret! You're about to experience a transit that will help to… Read Full Article »
​Welcome to February! The number "2" cosmic vibrations of harmony, equilibrium, service, and receptivity. February is an influential month that ushers in abundance, hope,… Read Full Article »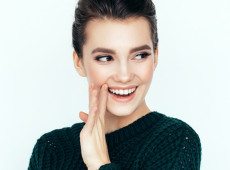 Predictive astrology can be used to look at what's coming for you astrologically, and one of the more straightforward methods is the use of annual profections. Annual… Read Full Article »
Daily Horoscopes
Enter your email address below to receive your daily horoscope directly to your inbox.
Your email will be used to send you your free astrological reading, along with ongoing communications regarding your zodiac sign.
x