taurus Love Horoscope:
Tomorrow
Jun 29, 2022 - What is the nature of the dialogue between you and your romantic partners? Do you know how to communicate clearly and directly with one another in a way that enables there to be trust and transparency in your relationship? The Moon is in Cancer and in your 3rd house today. 
This placement is urging you to contemplate on these questions. One of the major foundations of a healthy, successful and fulfilling partnership is one that is built on open, honest and clear communication. This is a great time for you to practice learning how to be in open dialogue with your partner. What are the ways in which you can strengthen that aspect of your relationship? 
If there is something you've been wanting to share or express, this would be a good time to do so, in a loving and diplomatic way of course. 
Jun 30, 2022 - The Moon is in Cancer and in your 3rd house of communication today, and it is also trining Neptune in your 11th house. This aspect between the planets is emphasizing the importance of having a strong sense of friendship between you and your lover, in order to provide a stable foundation and connection through which you can experience a mental connection. 
Healthy and fulfilling relationships almost constantly have friendship as their basis and in order to have friendship with someone, it is necessary that you are honest, transparent and open with one another. 
Therefore today would be a great time to make sure that all lines of communication are kept open between you and your partner and to get curious about what stands in the way of you and your partner being as clear and communicative with one another as you could be. 
Jul 01, 2022 - Do you know how to just relax with your partner at home and still manage to enjoy yourself just as much as if you were to go out and do something fun? Is it easy or hard for you to be in stillness with your lover? 
These are all good questions to contemplate on as the Moon is in Leo and in your 4th house today. It is crucial that you feel like you can spend time with your partner where you aren't "doing" so much as you are just being with one another. 
One indicator that you are genuinely close to someone and have a solid connection is being able to be with them without needing distractions or needing to converse all the time. 
This would be a great time to practice spending time with your partner at home, maybe you can cook dinner for them and just cuddle. Allow yourself to experience pleasure doing those simple yet meaningful things. 
More Horoscopes for taurus
Jun 30, 2022 - It could be a little difficult to tell whether you're coming or going today. The stars are coming together in a way that will leave you more than a little unsure of yourself as well as the people you interact… Get Your Horoscope >>
Jun 30, 2022 - You've been so focused on work and the immediate projects in front of you that there probably hasn't been much time for socializing and schmoozing, but I'm happy to tell you that the Universe is about to… Get Your Horoscope >>
Jun 29, 2022 - If you've been hiding your light under a bushel it may be time to step out and let the world know what is up. This is especially true if you've been keeping your feelings hidden from someone special, but,… Get Your Horoscope >>
Discover Your Love Horoscope Compatibility
Is romance and love on the table in your relationship? Whether it's your current partner or someone you have feelings for, your zodiac sign can tell you so much about your love life.
Find out how compatible you and your love-interest are!
Love & Astrology Articles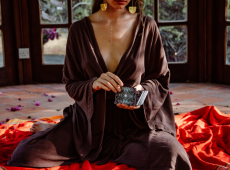 Have you been feeling the need to catch your breath and take a break? This week may just be your best bet, as we enjoy the emotional and sensitive energies of Cancer season… Read Full Article »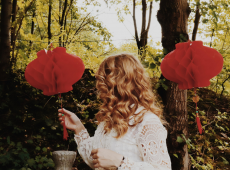 Welcome to your monthly Chinese Zodiac forecast! If you have been wondering how the upcoming month will affect you based on your Chinese Zodiac sign, look no further. The Universe… Read Full Article »
How do you feel about a period of reflection, heightened creativity, and the most abundant, magnetic energy for manifestation you'll experience all month? If this sounds… Read Full Article »
Daily Horoscopes
Enter your email address below to receive your daily horoscope directly to your inbox.
Your email will be used to send you your free astrological reading, along with ongoing communications regarding your zodiac sign.
x