taurus Love Horoscope:
Tomorrow
Sep 20, 2021 - The Full Moon is in Pisces and in your 11th house, however, it is also opposing the Sun in your 5th house of romance. This is asking you to find the balance between having both romance and friendship be the foundations of your intimate partnerships.
It is crucial of course to have a strong level of pleasure, fun and sexual fulfillment in your romantic relationships, as that is the spark that keeps one engaged and satisfied in a relationship. 
It is equally important however to have friendship be a component of your relationship, as it is necessary to have mental compatibility with your lover as well as an emotional/passionate one. This allows your connection with your partner to be one that brings you close to what you aspire to in your life and vice versa.
Sep 21, 2021 - What are the things that you keep hidden from your partner? More importantly, ask yourself why it is that you hide those things from them? These are all relevant questions to contemplate today as the Moon is in Aries and in your 12th house. 
It is so common and natural that we feel scared or uncomfortable sharing certain things with our lovers. We have been conditioned that we shouldn't share specific things with our partners because otherwise they may leave us or judge us. 
This mentality doesn't allow true connection and intimacy to occur in a relationship as those partnerships are based on trust and transparency. This is a great time to practice being more vulnerable with your partner and share those aspects of yourself that you generally hide in the name of bringing you closer to one another. 
Sep 22, 2021 - Today is the perfect day for you to communicate those feelings that you generally don't feel comfortable sharing with your partner. The Moon is in Aries and in your 12th house. 
True connection is not possible if you are not willing to share your "darker" secrets with your partner. We generally think that if we were to express certain things that we would scare our partners away, but the reality is, if that is a relationship worth keeping, it will actually only bring you closer. 
How can you develop an agreement with your partner where you promise to be transparent and honest with one another while holding safe space for each other? 
More Horoscopes for taurus
Sep 21, 2021 - It might be a little difficult to feel like you've got a grip on things today, Taurus; your mind keeps drifting away to parts unknown but you have obligations to deal with in the here and now and frankly they… Get Your Horoscope >>
Sep 21, 2021 - Don't be surprised if it feels like your energy has been zapped today, Taurus, because the stars are going to be performing a little bit of a draining act in the morning and you're going to be on the… Get Your Horoscope >>
Sep 20, 2021 - People are going to be calling your name to come and play, and it is up to you to answer them or else they may very well eventually move on and leave you behind, so don't miss out on a chance for excitement… Get Your Horoscope >>
Discover Your Love Horoscope Compatibility
Is romance and love on the table in your relationship? Whether it's your current partner or someone you have feelings for, your zodiac sign can tell you so much about your love life.
Find out how compatible you and your love-interest are!
Love & Astrology Articles
Get ready for a shift in energy because the Sun is about to move into the balanced, intellectual sign of Libra! On September 22nd, the day after the Fall Equinox, the Sun enters… Read Full Article »
Are you ready for a week of emotional release followed by blissed-out balance? Then scoot over and make room for the stars and their plans because they've got some big ones in… Read Full Article »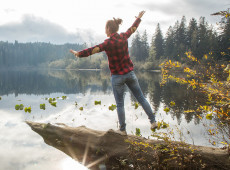 2021 has been a powerhouse of retrogrades, intense Full Moons, and, well, just intense stuff in general (and that's putting it lightly). This September, we have another… Read Full Article »
Daily Horoscopes
Enter your email address below to receive your daily horoscope directly to your inbox.
Your email will be used to send you your free astrological reading, along with ongoing communications regarding your zodiac sign.
x