virgo Love Horoscope:
Tomorrow
Jul 03, 2022 - The Moon is in Virgo and in your 1st house of self today, this is emphasizing the importance of self-love within your romantic partnerships. Is it easy for you to remember that you are just as important and worthy of taking care of your own needs and wants as those of your partner? 
If not, today would be a great time to set the intention of practicing more of that. Relationships are a lot healthier and more successful when the people involved are able to experience depth and intimacy on their own. 
This indicates that you and your lover are coming together as two independent and fulfilled beings of your own and are much less likely to fall into patterns of codependency. 
When you are full of love towards yourself, you are able to share it with others without feeling resentful or desperately wanting anything in return. 
Jul 04, 2022 - Do you know how to give yourself as much love as you do your romantic partner? Is it easy for you to not completely lose yourself in your lover, remembering that it's equally important to devote time and energy to self-love? 
These are relevant questions to ask yourself today as the Moon is in Virgo and your 1st house of self. It is so common for us to get so swept up in our partner's world, taking care of their needs while neglecting ours. This is a perfect time for you to do practices that nourish you and give you pleasure. 
Doing so allows you to be more fulfilled in your own being which immediately allows you to be more capable of pouring that energy and love into your relationship. 
Jul 05, 2022 - Do you feel that your romantic partnerships bring you closer to your values? Does your partner have values that are in alignment with yours? These are necessary questions to reflect on today as the Moon is in Libra and in your 2nd house. 
It happens a lot that people end up in relationships that are not necessarily bringing them close to what they hold dear in their lives.
Naturally, they end up being unfulfilled, resentful and those connections don't last very long. Ask yourself how you can make sure that the partners you attract have (more or less) similar values as yours. Of course, you will always have certain things that you disagree on, what matters the most is that those things are not fundamentals and that both you and your lover are able to respect one another despite your differences. 
Beyond that, how can you learn to not be too rigid and learn to adopt different values that you may end up finding true to you? 
More Horoscopes for virgo
Jul 04, 2022 - Everyone seems to want a piece of you today, and there's nothing wrong with that! The intuitive Moon is camped out in your sign, making you the universal favorite for the time being, and so you're the… Get Your Horoscope >>
Jul 04, 2022 - Put you and your desires front and center today, Virgo. Thanks to a beautiful alignment between the intuitive Moon in your sign and the primal Sun transiting your 11th house of hopes and dreams, no one can say… Get Your Horoscope >>
Jul 03, 2022 - There's a rather interesting energy to the day, Virgo, and it could either leave you dying to spend time with someone special behind closed doors, OR it could leave you wanting to be completely alone with the… Get Your Horoscope >>
Discover Your Love Horoscope Compatibility
Is romance and love on the table in your relationship? Whether it's your current partner or someone you have feelings for, your zodiac sign can tell you so much about your love life.
Find out how compatible you and your love-interest are!
Love & Astrology Articles
Do you long for increased motivation, more creativity, and the ability to break any barriers that may have been holding you back? Then the stars have you covered with three… Read Full Article »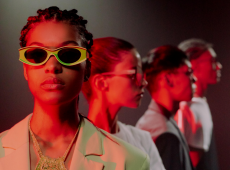 Two of the inner planets are making moves astrologically…at the same time! Are you ready? Messenger Mercury and Warrior planet Mars shift into new signs only 21 minutes apart on… Read Full Article »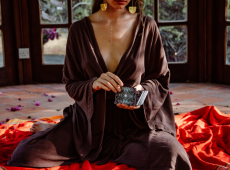 Have you been feeling the need to catch your breath and take a break? This week may just be your best bet, as we enjoy the emotional and sensitive energies of Cancer season… Read Full Article »
Daily Horoscopes
Enter your email address below to receive your daily horoscope directly to your inbox.
Your email will be used to send you your free astrological reading, along with ongoing communications regarding your zodiac sign.
x