virgo Love Horoscope:
Tomorrow
May 06, 2021 - The Moon is in Pisces and in your 7th house of committed partnerships, but it is also squaring Mercury in your 10th house. Having a common project that your work towards with your romantic partner, generally creates a much healthier and successful relationship dynamic. 
This is because this allows you to pursue something that calls you and not feeling like it is at odds with your romantic life but rather compliments it. This also gives you something to connect with your partner through. 
So many relationships don't succeed because the people involved don't feel like they can relate to their partner on a bigger level, one that extends outside of the personal relationship.  
May 07, 2021 - Is it easy for you to experience intimacy with your romantic partner? What are the things that scare you the most in your partnership that may be preventing you from experiencing as much closeness and depth with your lover? Ask yourself these important questions today as the Moon is in Aries and in your 8th house. 
True intimacy is being able to share those "darker" or less happy parts of yourself with your significant other. Unfortunately, this is something we are not conditioned to do, we are told directly or indirectly by society that there are parts of ourselves that are best not to be shared with others, because otherwise they will leave us or judge us. 
Therefore, this is a great time for you to practice bringing more of that dialogue between you and your partner, making sure that both of you feel safe and trust one another to bring those aspects of yourselves into the partnership. 
May 08, 2021 - The Moon is in Aries and in your 8th house, however it is also squaring Mars in your 11th house. This is highlighting how having friendship be a foundation of your romantic partnership helps allow the relationship to be more solid and trustworthy. 
People underestimate the importance of having a friendship with their significant other, however, if you wouldn't be friends with someone for who they are, why would you be partners with them for the long term? 
Sharing that connection with your partner allows you to feel more secure and safe within the relationship which in turn permits you to achieve greater depth and intimacy with them. 
More Horoscopes for virgo
May 07, 2021 - The week is winding down and the stars are giving you the day off from work to focus on other aspects of your life. Yes, you love being on top of yourself more than most other signs, but you don't need to let… Get Your Horoscope >>
May 07, 2021 - This isn't going to be a simple and quiet day from the look of things, Virgo, so if you were expecting something along those lines then you will be rather surprised to find the stars have something else in… Get Your Horoscope >>
May 06, 2021 - The planets are placing an emphasis on the partners in your life today, Virgo, and with your dual-oriented sign being what it is, you'll be only too happy about these influences. The Moon spends the day in… Get Your Horoscope >>
Discover Your Love Horoscope Compatibility
Is romance and love on the table in your relationship? Whether it's your current partner or someone you have feelings for, your zodiac sign can tell you so much about your love life.
Find out how compatible you and your love-interest are!
Love & Astrology Articles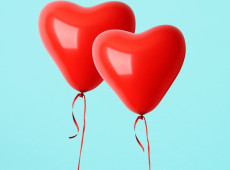 When it comes to love and matters of the heart, we look to the movements of the planet Venus for insight. And she's on the move yet again, this time into communicative, curious… Read Full Article »
On May 5th, the planet Jupiter in Aquarius turns anaretic, entering the anaretic degree as it's gearing up to move into Pisces. This means big energy is here! Jupiter in… Read Full Article »
Are you starting to feel a surge in mental energy? You can thank Mercury moving into Gemini for that! Read Full Article »
Daily Horoscopes
Enter your email address below to receive your daily horoscope directly to your inbox.
Your email will be used to send you your free astrological reading, along with ongoing communications regarding your zodiac sign.
x